MAY 14-20, 2014: One of my most-anticipated titles of the year, let alone this month, is finally here, Monica Byrne's The Girl in the Road, along with Stephen Baker's all-too-near-future of brain hacking, The Boost, and a new audio-original novelization of Shakespeare's Hamlet from the same authors who brought us Macbeth — another audio original — in 2011. There's a long list of titles to check out in the ALSO OUT listings as well, including South African author Sarah Trotz's The Three and Australian Trudi Canavan's Thief's Magic, new audiobooks from Simon Vance, Ralph Lister, and R.C. Bray, and! for younger listeners, Lisa Fiedler's Mouseheart, read by Kirby Heyborne. Meanwhile the SEEN BUT NOT HEARD roster this week gives plenty of fantastic reasons to crack open a real (or digital!) book including Jason Sizemore's collection Irredeemable, Jo Walton's My Real Children, Wu Ming-Yi's The Man with Compound Eyes, and Paul Cornell's The Severed Streets. Lastly, the newly ADDED listings this week are highlighted by Jonathan Carroll's "surreal masterpiece" Bathing the Lion, due out in October. Enjoy! [PS: We did get a US audiobook of Nick Harkaway's Tigerman concurrent with the UK publication today (May 22), well ahead of the July US print/ebook release! Look for more on Tigerman next week…]
PICKS OF THE WEEK:
"Is this how adventures begin? With the hero cackling?" is neither quite the beginning of the novel or of Meena's adventures in it, but it's an early (darkly) light moment in an intense debut novel. The Girl in the Road by Monica Byrne (Crown, May 20, 2014) which "traces the harrowing twin journeys of two women forced to flee their homes in different times in the near future. The first, Meena, is a Brahmin-caste student whose odyssey takes her from the coastal city of Mumbai toward Djibouti across a futuristic but treacherous bridge that spans the Arabian Sea. The second, Mariama, escapes from slavery as a small child in Mauritania, joining a caravan heading across Saharan Africa toward Ethiopia." One big-name blurb among several, including Neil Gaiman ["glorious"], Jason Heller ["dizzying"], Natalie Zutter ["gripping"], and Helene Wecker ["utterly captivating"] is in from none less than Kim Stanley Robinson: "The Girl in the Road is a brilliant novel–vivid, intense, and fearless with a kind of savage joy. These journeys–Meena's across the Arabian Sea and Mariama's across Africa–are utterly unforgettable." Crown has posted the first chapter online, which you can hear over at Random House Audio in an extract of the audiobook, featuring Nazneen Contractor as Meena.
Contractor is fantastic throughout, handling multiple Indian characterizations and untranslatable foreign-language words, channeling Meena's passions and (many) pains. Dioni Collins provides the voice of Mariama, with a choppy, hard, affected African accent that takes a bit to get used to, though her reading grows stronger along with the character's own growth. There's a bit of breathiness to Collins' voice beneath the accents which really helps provide richness to her characterizations, while Contractor's narration has both this kind of hoarse, fricative texture as well as a more professional polish and smoothness — even while dropping F-bombs and reading Meena's scenes of bisexuality and (usually separate) manic paranoia, in one of the best narrator performances of the year so far. Each narrator has some beautiful lines to work with as well: Contractor (as Meena) trying to describe the exact moment of sunrise; Collins (as Mariama) remembering that "The dust blew across the road like curtains closing behind us." The writing is stellar throughout, punching through short scenes and chapters with a razor's edge to the wit and an eye for etching characters and descriptions with vivid, yet never overly florid, language. It's one of those books (or audiobooks) where you can't help but jot down quotes along the way, from the bleak isolation of "I'm surrounded by the opportunity to die" to a badass line which works as an invocation to the entire book: "Sit down, because I'm going to tell a story. My words are going to get fucked up because I'm me. But there's going to be a beginning. A middle. And an end. Once upon a time…"
Story-wise, I was struck often by parallels in the journeys of Meena and Mariama: snake send-offs, finding their "sea legs", trusting to luck and the kindness of strangers, shared gestures and names, even colors, while at the same time the arrows of time and geography bring them inexorably together across continents and personal histories toward an intersection, a violent crash that you can begin to see coming quite early on, adding a bittersweet melancholy to salt their triumphs, successes, and growth. (But don't rest too easy, Byrne has a few painful twists of the knife up her sleeves along the way as well.) It's a bit hard to place the novel into a literary context, but what I come up with are books like Octavia Butler's The Parable of the Sower (a young girl on the road through a shattered landscape) and Manil Suri's The City of Devi (this one's the closest fit, for its near-future Indian setting, sexual content, and travel narratives), with a geo-political sensibility something more along the lines of Tobias S. Buckell's Arctic Rising. This isn't a post-apocalyptic wastleland, or a pre-apocalyptic panic, that we're traveling through, but subtle revisions over time as climate change and energy, language, and power slowly shift and emerge and re-emerge. In this changing, rising landscape, Byrne focuses not on presidents or policemen or scientists, but on two young women, making their way along the paths they've chosen. Meena and Mariama are the products of their own personal traumas, but also agents of their own choices, whether reckless or ill-fated. In the end, I agree whole-heartedly with John Scalzi on this one: "Monica Byrne has written the road trip novel you didn't know you were waiting for. A genuine and extraordinary journey. Take it." More links: [Kobo | Indiebound | Amazon | Kindle]
---
My second pick this week is The Boost by Stephen Baker, narrated by David Doersch for Audible. The Boost is Baker's first novel, a near-to-medium-future technothriller, though he is an accomplished journalist and non-fiction writer (tackling Big Data in The Numerati and cognitive computing in Final Jeopardy: The Story of Watson, the Computer That Will Transform Our World). Here: "Ralf is a software prodigy. He works in the US government office that updates the software in the population's boosts – networked supercomputers contained in a chip implanted within the brains of 99 percent of the world's population. Invented by Chinese researchers in 2032, the boost is credited with leading humanity to its most significant cognitive leap since the discovery of fire. Days before a national upgrade, Ralf notices that the update includes an open surveillance gate." In Paul Di Filippo's positive review for Locus Online, he calls the book "a rousing, idea-packed adventure story" and that's pretty much what's on the tin, while also singling out the themes of social implications of technology that Baker tackles. Doersch gives an "everyman" kind of narration, quick-paced and without much in the way of vocal theatrics, a smooth kind of non-fiction approach which lends both an urgency and authority to the text.
Co-authors A. J. Hartley and David Hewson have won the narrator jackpot twice with their Audible-original adaptations of Shakespeare. The first, 2011's Macbeth: A Novel, was cast perfectly with Alan Cumming, and now this week's Hamlet, Prince of Denmark: A Novel, which I've been watching for even more closely since they announced the casting of Richard Armitage as narrator. "It is a tale of ghosts, of madness, of revenge – of old alliances giving way to new intrigues. Denmark is changing, shaking off its medieval past. War with Norway is on the horizon. And Hamlet – son of the old king, nephew of the new – becomes increasingly entangled in a web of deception – and murder. Beautifully performed by actor Richard Armitage ("Thorin Oakenshield" in the Hobbit films), Hamlet, Prince of Denmark takes Shakespeare's original into unexpected realms, reinventing a story we thought we knew." Meanwhile, the launch has brought a bit of splash and fun, including, well, this video of Ice T performing part of the "To Be or Not To Be" soliloquy. Yeah, that happened.
ALSO OUT THIS WEEK:
SEEN BUT NOT HEARD: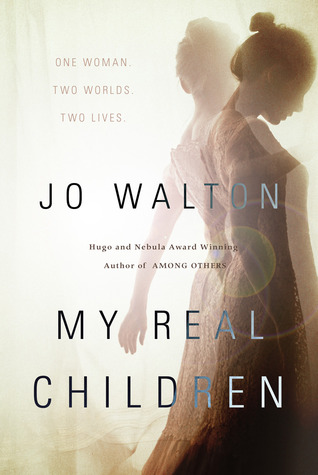 COMING SOON:
JUNE 2014:
JULY 2014:
AUGUST 2014:
SEPTEMBER 2014:
OCTOBER 2014:
NOVEMBER and DECEMBER 2014:
UNDATED or 2015: