SEPTEMBER 24-30, 2014: I already knew this was going to be a big week, ahead of a huge October slate (previewed by Bookpage, io9, SFSignal, and BuzzFeed) and then several surprises made coming up with a manageable set of picks a nearly impossible task. Beyond the five audiobooks I do highlight this week, there's plenty more to check out in the "also out" listings including Garth Stein's A Sudden Light, Hilary Mantel's The Assassination of Margaret Thatcher, Jason Mott's The Wonder of All Things, Jonathan L. Howard's latest "Brothers Cabal" book, a new full cast production of Neil Gaiman's The Graveyard Book, a Recorded Books collection of Asimov's Robot Dreams, Rich Horton's Superheroes anthology, and! Elizabeth May's debut The Falconer comes to audio as well. I'm also updating the October Whispersync Deal Roundup with a big list of titles from SFSignal's monthly ebook sales listings. Enjoy!
PICKS OF THE WEEK:
Hurricane Fever By Tobias Buckell, Narrated By Prentice Onayemi for Audible finally sees Buckell's follow-on to Arctic Rising come to audio. OK, it's only been since July 1, but seeing — hearing — more of Buckell's near-future world of climate change is a very welcome surprise this week. In contrast to so many of these novels, where we either see post-apocalyptic worlds well into the future, or completely disintegrating societies unable to cope, Buckell's "Arctic Rising" has both a more global outlook (no surprise given his Afro-Caribbean background) and a world of gradual changes, of climate losers, sure, but also some "winners" as well. (Hey, the predicted availability of those trans-Arctic shipping lanes are already impacting economic plans of massive companies and forward-thinking countries.) Here: "Prudence "Roo" Jones never thought he'd have a family to look after—until suddenly he found himself taking care of his orphaned teenage nephew. Roo, a former Caribbean Intelligence operative, spends his downtime on his catamaran dodging the punishing hurricanes that are the new norm in the Caribbean. Roo enjoys the simple calm of his new life—until an unexpected package from a murdered fellow spy shows up. Suddenly Roo is thrown into the center of the biggest storm of all." The book was also subject of a release-week Big Idea piece on Scalzi's Whatever blog back in July.
Sherwood Nation By Benjamin Parzybok, Narrated By Andi Arndt for Audible was just published in print/ebook by Small Beer Press. It's the brilliant young writer Parzybok's second novel, reviewed quite positively by Paul Di Filippo in Locus, another near-future novel of gradual climate change, though this one a little further along than Buckell's, and more looking at drought and water shortages: "It was morning and the power was not yet on. Zach and Renee lay in the heat of the bed listening to the city wake outside the building's windows. Water rations are down to one gallon per person per day…the mayor is proposing digging a trench to the Pacific Ocean…dried out West Coast cities are crumbling and being abandoned by the east…and in Portland, Oregon, water is declared a communal right but hoarding and riots persist. Amidst this, a young water activist nicknamed Maid Marian becomes a hero."
Goodhouse: A Novel [Audible] by Peyton Marshall (FSG and Brilliance Audio, Sep 30, 2014) is "a bighearted dystopian novel about the corrosive effects of fear and the redemptive power of love" with an excerpt is available via FSG. "With soaring literary prose and the tense pacing of a thriller, the first-time novelist Peyton Marshall imagines a grim and startling future. At the end of the twenty-first century—in a transformed America—the sons of convicted felons are tested for a set of genetic markers. Boys who test positive become compulsory wards of the state—removed from their homes and raised on "Goodhouse" campuses, where they learn to reform their darkest thoughts and impulses. Goodhouse is a savage place—part prison, part boarding school—and now a radical religious group, the Holy Redeemer's Church of Purity, is intent on destroying each campus and purifying every child with fire."
J: A Novel by Howard Jacobson (Whole Story Audio, Sep 25) is "Man Booker Prize–winner Howard Jacobson's brilliant and profound new novel" which "invites comparison with George Orwell's 1984 and Aldous Huxley's Brave New World" (Sunday Times, London), set in a world where collective memory has vanished and the past is a dangerous country, not to be talked about or visited. Jacobson has been openly anti-genre over his literary career, yet here brings us a dystopian love story? Yes, yes he does, and it's just been longlisted for the Man Booker Prize. The US print/ebook editions are due Oct 14, so we get the US audio a bit early, narrated by Colin Mace and Adjoa Andoh, the former mostly unknown to me, the latter I enjoyed quite immensely on Nnedi Okorafor's Lagoon.
Consumed: A Novel [Downpour] by David Cronenberg is the debut novel from the acclaimed filmmaker, being "the story of two journalists whose entanglement in a French philosopher's death becomes a surreal journey into global conspiracy." Narrated by actor William Hurt for Simon & Schuster Audio, it's a dark, brooding novel evocative of the body horror Cronenberg is known for: "Stylish and camera-obsessed, Naomi and Nathan thrive on the yellow journalism of the social-media age. They are lovers and competitors – nomadic freelancers in pursuit of sensation and depravity, encountering each other only in airport hotels and browser windows. Naomi finds herself drawn to the headlines surrounding Célestine and Aristide Arosteguy, Marxist philosophers and sexual libertines. Célestine has been found dead and mutilated in her Paris apartment. Aristide has disappeared."
ALSO OUT THIS WEEK:
ALSO ALSO OUT THIS WEEK:
Cut Off: Breakers, Book 5

 By

 

, Narrated By

 
Blood of the Earth: Sovereign of the Seven Isles, Book 4

 By

, Narrated By 

Thriller: Burn

 By

, Narrated By

Indie: Crossover: Chaser Chronicles, Book 1

 By

, Narrated By

Short: DRAG.N

 By

, Narrated By

The Betrayed: Krewe of Hunters, Book 14 

By

, Narrated By

The Brothers Cabal (Johannes Cabal Novels)

 by Jonathan L. Howard (Sep 30, 2014) — 

Narrated By

Rise of the King by R.A. Salvatore (Wizards of the Coast, Sep 30) — "In the second book of the Companions Codex, the latest series in the New York Times best-selling saga of dark elf Drizzt Do'Urden, R.A. Salvatore picks up the storyline of dwarf king Bruenor Battlehammer and his bloody feud with the orc kingdom of Many Arrows." — N

arrated By

Teen: Party Games: A Fear Street Novel

 By

, Narrated By

Teen: Sparkers

 By

, Narrated By

Fiction: The Zone of Interest

 By

, Narrated By

Fiction: The Ploughmen: A Novel

 By

, Narrated By

Fiction: Cutting Teeth

 By

, Narrated By

Fiction: Lady of the Forest: Robin Hood & Marian, Book 1 and Lady of Sherwood: Robin Hood & Marian, Book 2

 By

, Narrated By

Historical fiction: Voyage of Strangers

 By

, Narrated By

Historical fiction: Andersonville

 By

, Narrated By

Related non-fiction: How Star Wars Conquered the Universe: The Past, Present, and Future of a Multibillion Dollar Franchise

 By

, Narrated By

Teen: Unmarked

 By

, Narrated By

Kids: The Book with No Pictures

 By

, Narrated By
SEEN BUT NOT HEARD:
COMING SOON:
Bad Wizard by James Maxey (Antimatter Press, October 1, 2014) — "Dorothy Gale is a reporter for the Kansas Ear investigating Oscar Zoaraster Diggs, the man she met as a child who called himself the Wizard of Oz. Diggs returned from Oz with a balloon stuffed full of high quality emeralds and promptly became the richest man in Kansas. With his winning smile, a gift for gab, and willingness to throw his wealth around, he soon got himself appointed US senator from Kansas, where he became friends with a go-getter named Teddy Roosevelt. Now that Roosevelt is president, Diggs has become the US Secretary of War. Dorothy has discovered that Diggs is overseeing a top secret project to build a fleet of rigid hulled, steerable balloons designed by some German named Count Zeppelin, ostensibly so Roosevelt can expand his quest to make the world safe for democracy. Dorothy suspects Diggs has a darker agenda for his armed aircraft. But proving to her editor that Diggs is planning to invade an invisible island floating over Kansas presents a few difficulties…"

The Blood of Angels

by Johanna Sinisalo and Lola Rogers (Peter Owen Publishers, Oct 1, 2014) — "n eco-speculative novel in which an epidemic hits Earth's food chain and it's only a matter of time before the devastation climbs up the chain and destroys mankind." (via Kirkus)
The Maze of Games by Mike Selinker, read by Wil Wheaton (Oct 1) — Kickstarter-funded audiobook adaptation of Selinker's The Maze of Games, produced by Sky Boat media in two (included in the one download) edition: solved and unsolved, along with songs, theme music, artwork, and a PDF guide; this is really, really well done
Anthology: The End Is Now: The Apocalypse Triptych edited b

y

, Narrated By

Teen: Girl on a Wire by Gwenda Bond (Skyscape, Oct 1) — "A ballerina, twirling on a wire high above the crowd. Horses, prancing like salsa dancers. Trapeze artists, flying like somersaulting falcons. And magic crackling through the air. Welcome to the Cirque American!"
Fiction: 

The Moonlight Palace

by Liz Rosenberg (Oct 1, 2014) — 

Narrated By

Fiction: A Brief History of Seven Killings by Marlon James (Riverhead, Oct 2) — "Marlon James follows his stunning and brutal The Book of Night Women with A Brief History of Seven Killings, which depicts the 1976 assassination attempt on Bob Marley, "spanning decades and continents and peopled with a wide range of characters — assassins, journalists, drug dealers, and even ghosts." Irvine Welsh calls it 'an amazing novel of power, corruption and lies. I can't think of a better one I've read this century.'" (via The Millions)
Indie: The Enemy of an Enemy: Lost Tales of Power, Book 1

 By

, Narrated By

Short: The Possession of Paavo Deshin: A Retrieval Artist Short Novel and The Recovery Man's Bargain: A Retrieval Artist Short Novel By

, Narrated By

Ancillary Sword by Ann Leckie (Orbit, October 7) — sequel and book two in the planned trilogy which started with Ancillary Justice —

Narrated By

Falling Sky by Rajan Khanna (Pyr, Oct 7) — "Ben Gold lives in dangerous times. Two generations ago, a virulent disease turned the population of most of North America into little more than beasts called Ferals. Some of those who survived took to the air, scratching out a living on airships and dirigibles soaring over the dangerous ground. Ben has his own airship, a family heirloom, and has signed up to help a group of scientists looking for a cure. But that's not as easy as it sounds, especially with a power-hungry air city looking to raid any nearby settlements. To make matters worse, his airship, the only home he's ever known, is stolen. Ben must try to survive on the ground while trying to get his ship back. This brings him to Gastown, a city in the air recently conquered by belligerent and expansionist pirates. When events turn deadly, Ben must decide what really matters–whether to risk it all on a desperate chance for a better future or to truly remain on his own." [excerpt]

An English Ghost Story

 

by Kim Newman (Titan, Oct 7, 2014) — "A dysfunctional British nuclear family seek a new life away from the big city in the sleepy Somerset countryside. At first their new home, The Hollow, seems to embrace them, creating a rare peace and harmony within the family. But when the house turns on them, it seems to know just how to hurt them the most—threatening to destroy them from the inside out."

Liesmith by Alis Franklin (Random House/Hydra, Oct 7) — "Author Alis Franklin reimagines mythology for the modern day when Loki's romance with a low-level IT guy reignites the Ragnarok."

A Call to Duty (Manticore Ascendant series Book 1)

by David Weber and Timothy Zahn (Baen, Oct 7) — 

Narrated By

Witch Lights by Michael M. Hughes (Random House/Hydra, Oct 7) — "The heir to H. P. Lovecraft by way of Dean Koontz, Michael M. Hughes returns with a new tale of paranormal horror—the hair-raising follow-up to Blackwater Lights."
The Undying by Ethan Reid (Simon451, October 7, 2014) — 

Narrated By

Anthology: Nightmare Carnival edited by Ellen Datlow 

(Dark Horse Books, Oct 7, 2014) — new anthology includes (among others) Nick Mamatas, Nathan Ballingrud, Jeffrey Ford, Genevieve Valentine, Stephen Graham Jones, Robert Shearman, and Laird Barron

The Graveyard Book Graphic Novel: Volume 2 by Neil Gaiman and P. Craig Russell

(Oct 7, 2014)

Anthology: Year's Best Weird Fiction Volume 1 edited 

by Laird Barron

 

(ChiZine, Oct 7, 2014) — inaugural edition of a new, rotating-editor year's best anthology for Weird fiction, with authors (among others) including Jeff VanderMeer, Jeffrey Ford, Sofia Samatar, Joseph S. Pulver Sr, John Langan, Richard Gavin, and W. H. Pugmir.

Scarlet Tides

 by David Hair (Jo Fletcher, Oct 7, 2014) — US release for this middle book of a trilogy published late last year in the UK — "The Moontide has come, and a scarlet tide of Rondian legions is flooding into the East, slaughtering and pillaging in the name of Emperor Constant. But the Scytale of Corineus, the source of ultimate magical power, has slipped through the emperor's fingers." — 

Narrated By

The Shotgun Arcana by R.S. Belcher (Tor, Oct 7)
The Chaplain's War by Brad Torgersen (Baen, October 7, 2014) — debut novel — "A chaplain serving in Earth's space fleet is trapped behind enemy lines where he struggles for both personal survival and humanity's future. The mantis cyborgs: insectlike, cruel, and determined to wipe humanity from the face of the galaxy. The Fleet is humanity's last chance: a multi-world, multi-national task force assembled to hold the line against the aliens' overwhelming technology and firepower. Enter Harrison Barlow, who like so many young men of wars past, simply wants to serve his people and partake of the grand adventure of military life. Only, Harrison is not a hot pilot, nor a crack shot with a rifle. What good is a Chaplain's Assistant in the interstellar battles which will decide the fate of all?" — Narrated by George Newbern
Related non-fiction: 

The Steampunk User's Manual: An Illustrated Practical and Whimsical Guide to Creating Retro-futurist Dreams

by Jeff VanderMeer and Desirina Boskovich (Oct 7, 2014)
The Sword of Michael (Depossessionist) 

by Marcus Wynne

 

(Baen, Oct 7, 2014)

Spark: A Novel by John Twelve Hawks (Doubleday, Oct 7) — read by Scott Brick — "Edgy, hard-core, and wildly imaginative, this new thriller from New York Times best-selling author John Twelve Hawks (The Traveler, The Dark River, The Golden City) features an assassin-narrator unlike anyone we've seen before, set in a present-day dystopia."
Broken Soul by Faith Hunter (Oct 7, 2014) — presumably the next Jane Yellowrock book
Poison Fruit: Agent of Hel by Jacqueline Carey (Roc Hardcover, Oct 7)
Silverblind (Ironskin) by Tina Connolly (Tor, October 7) — the third book in Connolly's Ironskin series — Narrated by Rosalyn Landor
The Dark Defiles by Richard Morgan (Del Rey, Oct 7) — "The final part of Richard Morgan's fast-moving and brutal fantasy brings Ringil to his final reckoning and sees the world tipping into another war with the dragon folk. And, most terrifying of all, the prophecy of a dark lord come to rule may be coming true very close to home …" — 

Narrated By

Hawk (Vlad) by Steven Brust (Tor, October 7) — 

Narrated By

Closer to Home: Book One of Herald Spy by Mercedes Lackey (October 7) — n

arrated By

The Young Elites by Marie Lu (Oct 7, 2014)
A Vision of Fire by Gillian Anderson and Jeff Rovin (Simon451, October 7, 2014) — "first in the EarthEnd trilogy" by the X-Files actress and her co-author Rovin; coming to Simon & Schuster Audio read by Anderson
ADDED: Boy's Life

 By

, Narrated By

Anthology: War Stories edited by Jaym Gates and Andrew Liptak (Apex Books, October 7, 2014) — initially funded by Kickstarter, an original anthology of military sf with stories from (among others) Joe Haldeman, Ken Liu, Linda Nagata, Maurice Broaddus, Jay Posey, Yoon Ha Lee, T.C. McCarthy, and Karin Lowachee [full table of contents]
Anthology: Fearsome Magics 

by K.J. Parker, Scott Lynch, Christopher Priest and Jonathan Strahan

 

(Oct 7, 2014)

Collection: Unseaming by Mike Allen (Antimatter Press, Oct. 7, 2014) – with an introduction by Laird Barron: "Mike Allen has put together a first class collection of horror and dark fantasy. Unseaming burns bright as hell among its peers."
Fiction: Lila: A Novel

 By

, Narrated By

Kids: The Blood of Olympus (Heroes of Olympus, Book 5) by Rick Riordan, read by Nick Chamian (Oct 7)
Non-Fiction: Deep Down Dark by Hector Tobar (Macmillan Audio, Oct 7) — "When the San José mine collapsed outside of Copiapó, Chile, in August 2010, it trapped 33 miners beneath thousands of feet of rock for a record-breaking 69 days. Across the globe, we sat riveted to television and computer screens as journalists flocked to the Atacama desert. While we saw what transpired above ground during the grueling and protracted rescue, the story of the miners' experiences below the earth's surface—and the lives that led them there—hasn't been heard until now."
Non-Fiction: Not My Father's Son: A Memoir by Alan Cumming, read by Cumming for Harper Audio (Oct 7) — says Neil Gaiman: "Equal parts memoir, whodunit, and manual for living, Not My Father's Son is a beautifully written, honest look at the forces of blood and bone that make us what we are, and how we make ourselves."

10:04: A Novel

by Ben Lerner (Dreamscape Media, Oct 8) — published in print/ebook by Faber & Faber on Sep 2 — "In the last year, the narrator of 10:04 has enjoyed unlikely literary success, has been diagnosed with a potentially fatal medical condition, and has been asked by his best friend to help her conceive a child. In a New York of increasingly frequent superstorms and social unrest, he must reckon with his own mortality and the prospect of fatherhood in a city that might soon be underwater." — appears that the audio is set for Oct 8, per library listings [Overdrive]
Those Above by Daniel Polansky (Hodder & Stoughton, Oct 9, 2014) — "You've seen him do crime – low fantasy by way of HBO's The Wire. You knew it as Low Town, the crime-ridden city where only death is certain. But you've never seen him do epic fantasy. Until now. From the acclaimed author of THE STRAIGHT RAZOR CURE comes this spectacular new series – epic fantasy, as only Daniel Polansky can imagine it."
YA Fiction: Althea and Oliver by Cristina Moracho (Viking Juvenile, Oct 9)
Cursed Bones: Sovereign of the Seven Isles, Book 5

 By

, Narrated By 

Short: 

Dream Houses

by Genevieve Valentine (Wyrm, Oct 10, 2014) — "It takes a certain type to crew a ship that drops you seven years at a time into the Deep. Kite-class cargo ships like Menkalinan get burned-out veterans, techs who've been warned off-planet, medics who weren't much good on the ground. The Gliese-D run isn't quite the end of the line, but it's getting there. No cachet, no rewards, no future; their trading posts get Kites full of cargo that the crew never ask questions about, because if it's headed for Gliese-D, it's probably something nobody wanted. A year into the Deep, Amadis Reyes wakes up. Menkalinan is sounding the alarm; something's wrong. The rest of the crew are dead. That's not even what's wrong."

The Three-Body Problem by Liu Cixin, translated by Ken Liu (Tor Books, October 14, 2014) — the first of an announced trilogy of translated editions of this 400,000-copy-selling Chinese sf series; a Tor.com article in early May provides yet more information

Clariel: The Lost Abhorsen

 by Garth Nix (Oct 14, 2014) — N

arrated By

Glory O'Brien's History of the Future by A.S. King (Little, Brown Books for Young Readers, Oct 14) — "In this masterpiece about freedom, feminism, and destiny, Printz Honor author A.S. King tells the epic story of a girl coping with devastating loss at long last–a girl who has no idea that the future needs her, and that the present needs her even more."
The Queen of Zombie Hearts by Gena Showalter, read by Jacquie Floyd for Dreamscape (Oct 14) — Part 3 of the White Rabbit Chronicles series — "Alice "Ali" Bell thinks the worst is behind her. She's ready to take the next step with boyfriend Cole Holland, the leader of the zombie slayers…until Anima Industries, the agency controlling the zombies, launches a sneak attack, killing four of her friends."

The Time Roads

by Beth Bernobich (Oct 14, 2014)
Collection: 

Prophecies, Libels & Dreams

by Ysabeau S. Wilce (Oct 14, 2014)
Collection: The Wilds by Julia Elliott (Tin House, Oct 14, 2014) — "At an obscure South Carolina nursing home, a lost world reemerges as a disabled elderly woman undergoes newfangled brain-restoration procedures and begins to explore her environment with the assistance of strap-on robot legs. At a deluxe medical spa on a nameless Caribbean island, a middle-aged woman hopes to revitalize her fading youth with grotesque rejuvenating therapies that combine cutting-edge medical technologies with holistic approaches and the pseudo-religious dogma of Zen-infused self-help. And in a rinky-dink mill town, an adolescent girl is unexpectedly inspired by the ravings and miraculous levitation of her fundamentalist friend's weird grandmother. These are only a few of the scenarios readers encounter in Julia Elliott's debut collection, The Wilds. In these genre-bending stories, teetering between the ridiculous and the sublime, Elliott's language-driven fiction uses outlandish tropes to capture poignant moments in her humble characters' lives. Without abandoning the tenets of classic storytelling, Elliott revels in lush lyricism, dark humor, and experimental play." — Jeff VanderMeer calls the collection "A potent mix of the real and the unreal."
Anthology: A Mountain Walked edited by S.T. Joshi (Centipede Press, October 14, 2014) — "an oversize anthology with almost 700 pages. S.T. Joshi has selected the best of the reprinted Cthulhu Mythos stories and combined them with over a dozen new works written just for this anthology. This book has over 25 stories, including new stories by Joseph S. Pulver, Sr., Donald Tyson, Cody Goodfellow, Caitlín R. Kiernan, Jonathan Thomas, Laird Barron, Michael Shea, Patrick McGrath, Mark Samuels, Gemma Files, and others. The book also has new artwork by David Ho, John Kenn Mortensen, Drazen Kozjan, Denis Tiani, and Thomas Ott."
300,000,000 by Blake Butler (Harper, Oct 14) — "Blake Butler deploys words like chemicals that merge into phrases, coalescing in alternate existences, with familiar worlds distorted. In Butler's third novel, There is No Year, a family survives a disease but is still subject to a scourge of infestations and other horrors and mysteries, including a house with secret passageways and the existence of a duplicate "copy family." Butler began his latest novel, 300,000,000, as a retaliation against the hype surrounding Roberto Bolaño's 2666. The result? A portrait of American violence, told through the minds of a Manson-like cult figure and the policeman responsible for figuring him out, while tracking a trail of violence and descent into psychosis." (via The Millions)
The Big Tree

by Rick Hautala, Christopher Golden, Thomas F. Monteleone and Glenn Chadbourne

(Oct 14, 2014)

Fire in the Blood by Erin M. Evans (Wizards of the Coast, Oct 14) — "SCRIBE-award-winning author, Erin M. Evans, continues the riveting tale of her Sundering character, Farideh, as she becomes embroiled in a Forgotten Realms-flavored game of thrones."
Teen: The Doubt Factory by Paolo Bacigalupi (Little Brown Books for Young Readers and Listening Library, Oct 14) — "In this page-turning contemporary thriller, National Book Award Finalist and New York Times bestselling author Paolo Bacigalupi explores the timely issue of how public information is distorted for monetary gain, and how those who exploit it must be stopped."
Teen: Girl at the Bottom of the Sea by Michelle Tea (McSweeney's McMullen's, October 14) — "the follow-up to Michelle Tea's beloved Mermaid in Chelsea Creek, "a refreshing breath of air in the world of YA, equal parts eerie, heartbreaking, and fantastical.""
Fiction: McGlue (The Fence Modern Prize in Prose) 

by Ottessa Moshfegh

 

(Oct 14, 2014) — "Salem, Massachusetts, 1851: McGlue is in the hold, still too drunk to be sure of name or situation or orientation—he may have killed a man. That man may have been his best friend. Intolerable memory accompanies sobriety. A-sail on the high seas of literary tradition, Ottessa Moshfegh gives us a nasty heartless blackguard on a knife-sharp voyage through the fogs of recollection."

Heraclix and Pomp: A Novel of the Fabricated and the Fey by Forrest Aguirre (Resurrection House, Oct 14, 2014) — "an alternative history fantasy set in the Eastern Europe. It features a golem, a faery, and a mad scientist (well, more of 17th century alchemist/demonologist, but it's the same trope)" — 

Narrated By

The Free by Brian Ruckley (Orbit, Oct 14) — 

Narrated By

Snow Like Ashes by Sara Raasch (Balzer + Bray, Oct 14, 2014)
Graphic Novel: In Real Life by Cory Doctorow and Jen Wang (First Second, Oct 14, 2014) — from the announcement: "a graphic novel about gaming and gold farming for young adults based on Doctorow's award-winning story Anda's Game, adapted by Jen Wang, creator of the amazing graphic novel Koko Be Good."
Neil Patrick Harris: Choose Your Own Autobiography by Neil Patrick Harris (October 14, 2014) — no, an audiobook doesn't seem to make sense here (though an app maybe…)
Related Non-Fiction: 

As You Wish: Inconceivable Tales from the Making of The Princess Bride

by Cary Elwes, Joe Layden and Rob Reiner (Oct 14, 2014) — more information available via an interview with Elwes, and the audiobook will be read by the cast of the film
Non-Fiction: Thrown

by Kerry Howley

(Sarabande, Oct 14, 2014) — "A philosophical examination of the maligned subculture of mixed martial arts "cage" fighting." [Kirkus]
Red Tide by Larry Niven, Brad Torgersen, and Matthew J. Harrington (Phoenix Pick, Oct 15)
Anthology: The Cutting Room: Dark Reflections of the Silver Screen edited by Ellen Datlow (Tachyon, Oct 15)
The Death House by Sarah Pinborough (Gollancz, Oct 16, 2014) — "The Death House is a home where, in a world where people are safe against illness, children and teenagers who are susceptible to terminal conditions are sent to die. Their fates are certain. Their lives are in their hands. The question is: what will they choose to do with them?"
The Mime Order: The Bone Season (The Remnant Chronicles) by Samantha Shannon (Oct 21, 2014) — sequel to The Bone Season – "Paige Mahoney has escaped the brutal penal colony of Sheol I, but her problems have only just begun: many of the fugitives are still missing and she is the most wanted person in London."
Floating Boy and the Girl Who Couldn't Fly by Stephen Graham Jones and Paul Tremblay (ChiZine, Oct 21, 2014) — US release, out in Canada in May — "Mary's life is going fine. Except for being a freshman in high school. And having anxiety attacks. And her dad having no job. So, introduce one boy who can fly, kidnap the little brother she's supposed to be babysitting, and drop a military quarantine on her town and that should make her anxiety completely disappear, right? Wrong!"
The Door in the Mountain by Caitlin Sweet (Oct 21, ChiTeen) — US release, out in Canada in May — "The Greece of The Door in the Mountain (Book 1 of a two-part series) is a place where children are marked by gods and goddesses; a place where a manipulative, bitter princess named Ariadne devises a mountain prison for her hated half-brother, where a boy named Icarus tries, and fails, to fly, and a slave girl changes the paths of all their lives forever."
YA: Blue Lily, Lily Blue (The Raven Cycle #3) by Maggie Stiefvater (Oct 21)

Bathing the Lion

 by Jonathan Carroll (St. Martin's Press, Oct 21, 2014) — "In Jonathan Carroll's surreal masterpiece, Bathing the Lion, five people who live in the same New England town go to sleep one night and all share the same hyper-realistic dream. Some of these people know each other; some don't. "
Collection: 

Knife Fight and Other Struggles

 

by David Nickle (ChiZine, Oct 21, 2014)

Fish Tails: A Novel by Sheri S. Tepper (Harper Voyager, Oct 21, 2014)
Kids: Centaur Rising by Jane Yolen (Henry Holt, Oct 21, 2014) — "One night during the Perseid meteor shower, Arianne thinks she sees a shooting star land in the fields surrounding her family's horse farm. About a year later, one of their horses gives birth to a baby centaur. The family has enough attention already as Arianne's six-year-old brother was born with birth defects caused by an experimental drug—the last thing they need is more scrutiny. But their clients soon start growing suspicious. Just how long is it possible to keep a secret? And what will happen if the world finds out?"
War Dogs by Greg Bear (Orbit, October 21) — "AN EPIC INTERSTELLAR TALE OF WAR FROM A MASTER OF SCIENCE FICTION. The Gurus came in peace, bearing gifts. They were a highly advanced, interstellar species who brought amazingly useful and sophisticated technology to the human race. There was, of course, a catch. The Gurus warned of a far more malevolent life form, beings who have hounded the Gurus from sun to sun, planet to planet, across the cosmos. Pundits have taken to calling them the Antagonists-or Antags-and they have already established a beachhead on Mars. For all they've done for us, the Gurus would now like our help."
The Abyss Beyond Dreams: Chronicle of the Fallers by Peter F. Hamilton (Del Rey, Oct 21)
The Seventh Sigil by Margaret Weis and Robert Krammes (Tor, Sep 23, and Dreamscape Media, Oct 21)
Ink Mage (Ink Mage series) by Gischler, Victor (Oct 22, 2013)

A Man Lies Dreaming

by Lavie Tidhar (Hodder & Stoughton, 23 Oct 2014) — "Deep in the heart of history's most infamous concentration camp, a man lies dreaming. His name is Shomer, and before the war he was a pulp fiction author. Now, to escape the brutal reality of life in Auschwitz, Shomer spends his nights imagining another world – a world where a disgraced former dictator now known only as Wolf ekes out a miserable existence as a low-rent PI in London's grimiest streets. An extraordinary story of revenge and redemption, A Man Lies Dreaming is the unforgettable testament to the power of imagination."
The Peripheral by William Gibson (Putnam Adult, October 28) — "William Gibson returns with his first novel since 2010's New York Times–bestselling Zero History. Where Flynne and her brother, Burton, live, jobs outside the drug business are rare. Fortunately, Burton has his veteran's benefits, for neural damage he suffered from implants during his time in the USMC's elite Haptic Recon force. Then one night Burton has to go out, but there's a job he's supposed to do—a job Flynne didn't know he had. Beta-testing part of a new game, he tells her. The job seems to be simple: work a perimeter around the image of a tower building. Little buglike things turn up. He's supposed to get in their way, edge them back. That's all there is to it. He's offering Flynne a good price to take over for him. What she sees, though, isn't what Burton told her to expect. It might be a game, but it might also be murder." — audio coming concurrently from Penguin Audio, read by Lorelei King
The Slow Regard of Silent Things: A KingKiller Chronicle Novella by Patrick Rothfuss (DAW Hardcover and Penguin Audio, October 28, 2014) — "set at The University, where the brightest minds work to unravel the mysteries of enlightened sciences, such as artificing and alchemy. Auri, a former student (and a secondary but influential character from Rothfuss's earlier novels) now lives alone beneath the sprawling campus in a maze of ancient and abandoned passageways. There in The Underthing, she feels her powers and learns to see the truths that science—and her former classmates—have overlooked." — yes indeed, read by the author!
Frontera by Lewis Shiner, read by Stefan Rudnicki for Skyboat Media (Oct 28) — Shiner's Philip K. Dick and Nebula Award finalist debut sf novel, first published in 1984: "After the world's governments col

lapsed, the corporations took control. Houston's Pulsystems has sent an expedition to the lost Martian colony of Frontera to search for survivors, but Reese, aging hero of the US space program, knows better. The colonists are not only alive; they have discovered a secret so devastating that the new rulers of Earth will stop at nothing to own it. But none of them have reckoned with Kane, tortured veteran of the corporate wars, whose hallucinatory voices are urging him to complete an ancient cycle of heroism and alter the destiny of the human race." Quoth George R. R. Martin: "Hard-edged and colorful and relentless, and altogether a compelling read."

We Will All Go Down Together by Gemma Files (ChiZine, Oct 28) — "A mosaic novel whose characters are gifted and semi-monstrous people linked by shared blood and a violent common history, a Five-Family Coven whose 500-year-long vendetta with each other is finally coming to a head. It's Alice Munro meets Clive Barker, with a cast that includes body-stealing witches, time-travelling changelings, monster-killing nuns and evil angels."

The City Stained Red (Bring Down Heaven)

 

by Sam Sykes (Orbit, Oct 28, 2014)

 — begins a new series from the author of Tome of the Undergates
Fiction: Falling from Horses by Molly Gloss (Oct 28)
The Wolf in Winter: A Charlie Parker Thriller by John Connolly 

(Oct 28, 2014)

The Book of Strange New Things by Michel Faber (Hogarth and Random House Audio, Oct 28) — "Faber's latest novel – which David Mitchell called his "second masterpiece" after The Crimson Petal and the White – touches on interstellar space travel, cataclysmic events, romantic love, and religious faith. Such broad territory seems befitting for an author claimed simultaneously by the nations of Scotland, Australia, and the Netherlands." (via The Millions)
Teen: Stone Cold Touch (The Dark Elements) by Jennifer L. Armentrout (Oct 28, 2014)
The Blood Vivicanti Part 3: Theo

 By

, Narrated By

The Last Projector by David James Keaton (Broken River Books, October 31, 2014) — "In this hysterical fever dream of a novel, meet an unhinged paramedic turned porn director uprooted from an ever-shifting '80s fantasy. Discover a crime that circles back through time to a far-reaching cover-up in the back of an ambulance. Reveal a manic tattoo obsession and how it conspires to ruin the integrity of a story and corrupt identity itself. Unravel the mystery surrounding three generations of women and the one secret they share. And follow two amateur terrorists, whose unlikely love story rushes headlong toward a drive-in apocalypse."
Collection: The Nickronomicon by Nick Mamatas (Inssmouth Free Press, October 2014) — collects all of Mamatas' Lovecraft-inspired fiction into a single volume, including a new, never-before-published novella, titled "On the Occasion of My Retirement."
Elysium by Jennifer Marie Brissett (Aqueduct Press, October 2014) — "A computer program etched into the atmosphere has a story to tell. It's the story of two people … of a city lost to chaos … of survival and love … but the data has been corrupted."
The Ninth Wind by Moses Siregar III (October 2014) — Follow-on to The Black God's War in Siregar's epic fantasy "Splendor and Ruin" trilogy: "I've been lucky enough to get my hands on an early copy of The Ninth Wind by Moses Siregar, a terrific Indy writer who I think is going to blow up big when this comes out. A top tier epic fantasy from him, and hopefully it will be out soon." –Jonathan Wood, author of NO HERO
NOVEMBER and DECEMBER 2014:
Collection: Bitter Waters by Chaz Brenchley (Lethe Press, November 2014) — with an introduction by Geoff Ryman, and more recently a starred review from Publishers Weekly
Mermaids in Paradise by Lydia Millet (WW Norton, Nov 3) — "After the high hilarity of her satirical early work, Lydia Millet reached new emotional depths in her last three novels. This new novel, concerning the discovery of mermaids and the ensuing scramble to cash in, looks to achieve a new kind of synthesis." (via The Millions)
Normal: A Novel 

by Warren Ellis

 

(FSG Originals, Nov 4, 2014) — "A smart, tight, provocative techno-thriller straight out of the very near future—by an iconic visionary writer. Some people call it "abyss gaze." Gaze into the abyss all day and the abyss will gaze into you."

Lowball: A Wild Cards Novel edited by George R.R. Martin (Tor, Nov 4) — the 22nd Wild Cards book! with: "The Big Bleed" by Michael Cassutt; "Those About to Die" by David Anthony Durham; "Galahad in Blue" by Melinda M. Snodgrass; "Ties That Bind" by Mary Anne Mohanraj; "Cry Wolf" by David D. Levine; "Road Kill" by Walter Jon Williams; "Once More, for Old Time's Sake" by Carrie Vaughn; "No Parking…" by Ian Tregillis
Willful Child by Steven Erikson (Tor, Nov 4, 2014) — "From the New York Times Bestselling author Steven Erikson comes a new SF novel of devil-may-care, near calamitous and downright chaotic adventures through the infinite vastness of interstellar space. These are the voyages of the starship A.S.F. Willful Child. Its ongoing mission: to seek out strange new worlds on which to plant the Terran flag, to subjugate and if necessary obliterate new life-forms, to boldly blow the… And so we join the not-terribly-bright but exceedingly cock-sure Captain Hadrian Sawback and his motley crew on board the Starship Willful Child for a series of devil-may-care, near-calamitous and downright chaotic adventures through 'the infinite vastness of interstellar space.'"

The Future Falls: Book Three of the Enchantment Emporium

 

by Tanya Huff (Nov 4, 2014)

Genesis Code: A Thriller of the Near Future by Jamie Metzl (Arcade Publishing, Nov 4) — "Blue Magic, the latest designer drug linked to a rash of overdoses, might explain the needle mark on the arm of a young woman found dead in her apartment in Kansas City. But when Star reporter Rich Azadian digs deeper, the clues tie her to a much bigger story: MaryLee Stock was a special protégée of evangelical megastar and powerbroker Cobalt Becker, who is poised to deliver his followers and the presidency to a firebrand rightwing senator in the next election. What makes the story hot is she may have been pregnant by Becker. More disturbing, the embryo may have been—illegally—genetically enhanced to produce a superbaby. But in America in 2023—bankrupt, violently divided by the culture wars, and beholden to archrival China—the rules of the game are complicated, and when the Department of National Competitiveness shuts down Azadian's investigation and he learns that Chinese agents were also interested in the dead woman, he can only do what he does best: go rogue, assemble a team of brilliant misfits like himself, and investigate."
Jala's Mask by Mike and Rachel Grinti (Pyr, Nov 4)
Dreamer's Pool: A Blackthorn & Grim Novel by Juliet Mariller (Nov 4)

The Glass Magician (The Paper Magician Series)

by Charlie N. Holmberg(47North, Nov 4, 2014)
Anthology: Shattered Shields edited by Jennifer Brozek and Bryan Thomas Schmidt (Baen, Nov 4) — a military fantasy anthology with headliners Glen Cook (Black Company), Larry Correia, John Marco, Elizabeth Moon (new Paksenarrion), David Farland (new Runelords), Catherine Asaro, Sarah A. Hoyt, Robin Wayne Bailey.
ADDED: Kids: The Map to Everywhere by Carrie Ryan and John Parke Davis (Little, Brown Books for Young Readers, Nov 4) — "To Master Thief Fin, an orphan from the murky pirate world of the Khaznot Quay, the Map is the key to finding his mother. To suburban schoolgirl Marrill, it's her only way home after getting stranded on the Pirate Stream, the magical waterway that connects every world in creation. With the help of a bumbling wizard and his crew, they must scour the many worlds of the Pirate Stream to gather the pieces of the Map to Everywhere–but they aren't the only ones looking. A sinister figure is hot on their tail, and if they can't beat his ghostly ship to find the Map, it could mean the destruction of everything they hold dear!"
Teen: 

The Silence of Six

by E.C. Myers (Adaptive Books, Nov 5, 2014) — in a guest post for YA Books Central he writes: "Ever since I read Alvin's Secret Code by Clifford Hicks when I was a kid, I have been fascinated with ciphers. This one is pretty easy to crack, but I got to play with some more challenging puzzles in THE SILENCE OF SIX. Designing a book cover is a little like cryptography: You try several different approaches and when you hit on the right one, it just fits. That's how it was with this cover! As soon as I saw what the brilliant creative team at Adaptive Books had come up with, I knew it was the perfect image to convey the intrigue, technology, and darkness at the core of the story — without giving away too much." The post includes an excerpt as well as this synopsis: "Haunted by the unforgettable image of his best friend's death, Max's entire world is upended as he suddenly finds himself the target of a corporate-government witch-hunt. Fearing for his life and fighting for his own innocence, Max is on the run with no one to trust and too many unanswered questions."
Linkershim: Sovereign of the Seven Isles, Book 6

 By

, Narrated 

By

No Worse Enemy: The Empire's Corps, Book 2

 By

, Narrated By

Revival: A Novel 

by Stephen

 King 

(Scribner, Nov 11, 2014) — "A dark and electrifying novel about addiction, fanaticism, and what might exist on the other side of life."

A Dance of Ghosts (Shadowdance)

 by David Dalglish (Orbit, Nov 11, 2014)
Chaos Unleashed by Drew Karpyshyn (Del Rey, Nov 11)
The End of Days by Jenny Erpenbeck (New Directions, Nov 11) — "One of the most significant German-language novelists of her generation, Erpenbeck follows up the celebrated novel Visitation with a heady conceit located somewhere between Cloud Atlas and Groundhog Day. The End of Days follows a single character, born early in the 20th Century, to five different deaths: the first as an infant, the second as a teenager, and so on. In each case, her life illuminates the broader history of Europe, which remains ever in the background, dying its own deaths." (via The Millions)
Related non-fiction: The Art of Asking: How I Learned to Stop Worrying and Let People Help by Amanda Palmer (Grand Central, Nov 11) — an audiobook is coming as well, read by the author — "Rock star, crowdfunding pioneer, and TED speaker Amanda Palmer knows all about asking. Performing as a living statue in a wedding dress, she wordlessly asked thousands of passersby for their dollars. When she became a singer, songwriter, and musician, she was not afraid to ask her audience to support her as she surfed the crowd (and slept on their couches while touring). And when she left her record label to strike out on her own, she asked her fans to support her in making an album, leading to the world's most successful music Kickstarter."
Teen: Revolution (Replica)

by Jenna Black

(Tor Teen, Nov 11, 2014)

Black Gum Godless Heathen by J David Osborne (Broken River Books, November 15, 2014) — sequel to Low Down Death Right Easy

The Mechanical (The Alchemy Wars)

 

by Ian Tregillis (Orbit, Nov 18, 2014)

Asura Girl

by Otaro Maijo and Stephen Snyder (Haikasoru, Nov 18, 2014)

Symbiont (Parasitology) by Mira Grant 

(Orbit, Nov 25, 2014)

Night Shift by Nalini Singh, Ilona Andrews, Lisa Shearin, and Milla Vane (Berkley, Nov 25)
The Last Changeling by Jane Yolen (Viking Children's, Nov 28)

City of Eternal Night (Crescent City)

 

by Kristen Painter (Orbit, Dec 2, 2014)

Vacant: A Mindspace Investigations Novel

 

by Alex Hughes (Roc, Dec 2, 2014)

The Beating of His Wings

 by Paul Hoffman (Dec 2, 2014) — US release for the final installment of Hoffman's The Left Hand of God trilogy
ADDED: 

Rise of the Spider Goddess: An Annotated Novel

by Jim C. Hines (Dec 2, 2014) — "In 2006, DAW Books published Jim C. Hines' debut novel Goblin Quest. But before Jig the goblin, before fairy tale princesses and magic librarians and spunky fire-spiders, there was Nakor the Purple, an elf who wanted nothing more than to stand around watching lovingly overdescribed sunrises with his pet owl Flame, who might actually be a falcon, depending on which chapter you're reading. This is Nakor's story, written in 1995 and never before shared with the world. (For reasons that will soon be painfully clear.) Together with an angsty vampire, a pair of pixies, and a feisty young thief, Nakor must find a way to stop an Ancient Evil before she destroys the world. (Though, considering the rel-atively shallow worldbuilding, it's not like there's much to destroy…) With more than 5000 words of bonus annotation and smart-ass commentary, this is a book that proves every author had to start somewhere, and most of the time, that place wasn't very pretty."
Anthology: Carbide Tipped Pens edited by Ben Bova and Eric Choi (Tor, December 2, 2014) — a an original hard sf anthology with stories from Gregory Benford, Nancy Fulda, Aliette de Bodard, Liu Cixin (translated by Ken Liu), Daniel H. Wilson, and more
Skylight by José Saramago (HMH, Dec 2) — "This is Saramago's so-called "lost work," which was written in the 1950s, but rediscovered after the Nobel laureate's death in 2010. The novel features the interconnected stories of the residents of an apartment building in Lisbon in the 1940s." (via The Millions)
The Strange Library

by Haruki Murakami and translated by Ted Goossen

(Knopf and Random House Audio, Dec 2, 2014) — an illustrated short novel of "A lonely boy, a mysterious girl, and a tormented sheep man plot their escape from the nightmarish library of internationally acclaimed, best-selling Haruki Murakami's wild imagination."

The Whispering Swarm: Book One of The Sanctuary of the White Friars by Michael Moorcock (Tor, Dec 9)
The Lady (Marakand) by K.V. Johansen (Pyr, Dec 9)
Mystery: 

Moriarty

by Anthony Horowitz (Dec 9, 201014)
The Jupiter Pirates #2: Curse of the Iris by Jason Fry (Dec 16, 2014)
The Cendrillon Cycle by Stephanie Ricker (Dec 21, 2014) — "I'm extremely pleased to announce that if you enjoy the world of A Cinder's Tale, you'll have the chance to explore that universe further in The Cendrillon Cycle, a series of novellas recounting the past and future adventures of Elsa, Karl, Bruno, and the rest of the cinder crew."
Jazz Age Cthulhu by Jennifer Brozek, A.D. Cahill, and Darin Grey (Innsmouth Free Press, 2014)
All That Outer Space Allows (The Apollo Quartet, Book 4) by Ian Sales (Whippleshield, December 2014) — "I plan to have copies available for Loncon 3 in August, but we'll see how the research and writing goes. I suspect it may be the hardest of the four to write – and Then Will The Great Ocean Wash Deep Above was no picnic… Meanwhile, I have a bunch of other projects on the go."
Our Love Will Go the Way of the Salmon by Cameron Pierce (Broken River Books, December 2014)
UNDATED or 2015: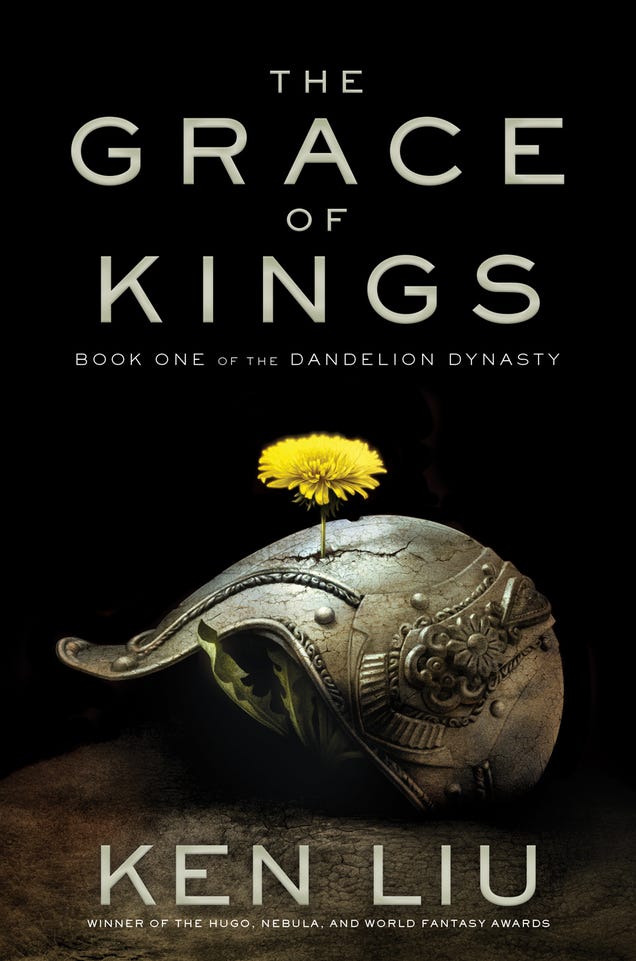 The Galaxy Game by Karen Lord (Del Rey, Jan 6, 2015) — a follow-on to 2013′s The Best of All Possible Worlds: "For years, Rafi Delarua saw his family suffer under his father's unethical use of psionic power. Now the government has Rafi under close watch, but, hating their crude attempts to analyse his brain, he escapes to the planet Punartam, where his abilities are the norm, not the exception. Punartam is also the centre for his favourite sport, wallrunning – and thanks to his best friend, he has found a way to train with the elite. But Rafi soon realises he's playing quite a different game, for the galaxy is changing; unrest is spreading and the Zhinuvian cartels are plotting, making the stars a far more dangerous place to aim. There may yet be one solution – involving interstellar travel, galactic power and the love of a beautiful game."

Firefight (The Reckoners)

 by Brandon Sanderson (Tor, Jan 6, 2015) — follow-on to best-selling Steelheart
Spell-Blind (Casebooks of Justis Fearsson) 

by David B. Coe

 

(Baen, Jan 6, 2015)

Strands of Sorrow (Black Tide Rising)

by John Ringo

(Jan 6, 2015)

Kids: 

Dragonbreath #10: Knight-napped!

by Ursula Vernon (Jan 6, 2015)

The Providence of Fire (Chronicle of the Unhewn Throne)

by Brian Staveley (Tor, Jan 13, 2015) — "Brian Staveley's Providence of Fire, the second novel in the Chronicle of the Unhewn Throne, a gripping new epic fantasy series in the tradition of Brandon Sanderson and George R. R. Martin. The conspiracy to destroy the ruling family of the Annurian Empire is far from over."

Get in Trouble: Stories

 

by Kelly Link (Random House, Jan 13, 2015)

The Dagger's Path by Glenda Larke (Orbit, Jan 13, 2015) — sequel to The Lascar's Dagger
Golden Son: Book II of the Red Rising Trilogy by Pierce Brown (Jan 13, 2015)
Fiction: Binary Star by Sarah Gerard (Two Dollar Radio, Jan 13) — "Sara Gerard's star is rising. The NYC-based bookseller slash art-mag-employee slash writer drew attention last fall with "Things I Told My Mother," an essayistic inquiry into women's representation in society, spawned by a topless walk the author took through Times Square. This kind of intensity and boldness guide all of Gerard's work — whether concerning other writers, or her own bout with anorexia, addiction, and a stint jumping freight trains, and now in her first novel Binary Star. Binary Star interweaves astronomical research with a story about an unnamed anorexic who burns through her intensely dysfunctional life like a star burns fuel, never to be replenished." (via The Millions)
Glow by Ned Beauman (Knopf, Jan 20) — "Beauman's previous novels, The Boxer Beetle and The Teleportation Accident — the one a fanciful look at eugenics and fascism, the other a genre-bending wonder about an avant-garde set designer in 1930s Berlin — each displayed a learned, diabolical imagination at work. His latest appears just as unhinged. Enrolled in a "continuous amateur neurochemistry seminar" and suffering from a sleep disorder, its hero experiments with the designer drug, "glow," which opens up a gateway into a Pynchonian universe: a disappeared friend, pirate radio stations, and a nefarious Burmese mining company." (via The Millions)
The Dragon Conspiracy (SPI Files)

by Lisa Shearin

(Ace, Jan 27, 2015)

Teen: Fairest by Melissa Meyer (Macmillan, Jan 27) — a prequel to Cinderin her The Lunar Chronicles series
Teen: A Cold Legacy by Megan Shepherd (Balzer+Bray/HarperCollins, January 27, 2015) – the final book in the Madman's Daughter series

Dark Intelligence: Transformation: Book One

by Neal Asher (29 Jan 2015)

Related non-fiction: The Cambridge Companion to American Science Fiction (Cambridge Companions to Literature)

by Gerry Canavan and Eric Link

(Jan 31, 2015)

Anthology: Sisters of the Revolution: A Feminist Speculative Fiction Anthology 

by Ann VanderMeer and Jeff VanderMeer

 

(PM Press, Feb 1, 2015)

Collection: Trigger Warning: Short Fictions and Disturbances by Neil Gaiman (Feb 3)

City of Savages

 

by Lee Kelly (Simon & Schuster/SAGA, Feb 3, 2015)

Cities & Thrones

 by Carrie Patel (Feb 5, 2015) — follow-up to The Buried Life
The Thousand and One: Book II of The Crescent Moon Kingdoms by Saladin Ahmed (February 2015)
The Autumn Republic by Brian McClellan (Orbit, Feb 10, 2015)
Dendera

by Yuya Sato and translated by Edwin Hawkes

(Haikasoru, Feb 10, 2015)

Find Me by Laura van den Berg (FSG, Feb 17) — "Laura van den Berg's fictions often unfurl just beyond the real, with their madcap mix of zany and dreamlike set-ups. Case in point, van den Berg's recent story collection, The Isle of Youth, was peopled by yacht thieves, a mother-daughter magician team, and newlyweds who survive a plane crash. Her first novel, Find Me, continues this surreal, at times catastrophic streak, as it follows Joy, a grocery clerk, cough-syrup addict who's immune to an ongoing plague of memory illness. Joy's resulting hospital stay and cross-country journey plotline sounds like a surreal mash-up of Stephen King's The Stand and Grace Krilanovich's The Orange Eats Creeps."
Related Non-Fiction: They Live (Cultographies)

by D. Harlan Wilson

(Wallflower press, Feb 17, 2015) — "Born out of the cultural flamboyance and anxiety of the 1980s,They Live (1988) is a hallmark of John Carpenter's singular canon, combining the aesthetics of multiple genres and leveling an attack against the politics of Reaganism and the Cold War. The decision to cast the professional wrestler "Rowdy" Roddy Piper as his protagonist gave Carpenter the additional means to comment on the hypermasculine attitudes and codes indicative of the era. This study traces the development of They Live from its comic book roots to its legacy as a cult masterpiece while evaluating the film in light of the paranoid/postmodern theory that matured in the decidedly 'Big 80s.'"

Star Trek: The Original Series: Savage Trade

by Tony Daniel (Feb 24, 2015)

Anthology: Old Venus

by George R.R. Martin and Gardner Dozois

(Mar 3, 2015)

Edge of Dark (The Glittering Edge)

by Brenda Cooper (Pyr, Mar 3, 2015) — "What if a society banished its worst nightmare to the far edge of the solar system, destined to sip only dregs of light and struggle for the barest living.  And yet, that life thrived?  It grew and learned and became far more than you ever expected, and it wanted to return to the sun.  What if it didn't share your moral compass in any way? The Glittering duology describes the clash of forces when an advanced society that has filled a solar system with flesh and blood life meets the near-AI's that it banished long ago.  This is a story of love for the wild and natural life on a colony planet, complex adventure set in powerful space stations, and the desire to live completely whether you are made of flesh and bone or silicon and carbon fiber.  In Edge of Dark, meet ranger Charlie Windar and his adopted wild predator, and explore their home on a planet that has been raped and restored more than once.  Meet Nona Hall, child of power and privilege from the greatest station in the system, the Diamond Deep.  Meet Nona's best friend, a young woman named Chrystal who awakens in a robotic body…."
Into the Maelstrom (Citizen)

by David Drake and John Lambshead

(Mar 3, 2015)

Persona by Genevieve Valentine (Simon & Schuster/SAGA, 3/10/15) — "When Suyana, Face of the United Amazonia Rainforest Confederation, secretly meets Ethan of the United States for a date that can solidify a relationship for the struggling UARC, the last thing she expects is an assassination attempt. Daniel, a teen runaway-turned-paparazzi out for his big break, witnesses the first shot hit Suyana, and before he can think about it, he jumps into the fray, telling himself it's not altruism, it's the scoop. Just like that, Suyana and Daniel are now in the game of Faces. And if they lose, they'll die."

Clash of Eagles

by Alan Smale (Del Rey, Mar 17, 2015)

 — "His novella of a Roman invasion of ancient America, "A Clash of Eagles" in the Panverse Two anthology (edited by Dario Ciriello), won the 2010 Sidewise Award for Alternate History, and he has recently sold a trilogy of novels set in the same universe. The first book, CLASH OF EAGLES, will appear from Del Rey."
 The Darkside War by Zachary Brown (Simon & Schuster/SAGA, 3/17/15) — "People used to wonder if we were alone in the universe. Well, we're not. Not by a long shot. Aliens come in all shapes and sizes, and even the good guys are likely to haunt your nightmares. And oh, you'll have nightmares, even after you leave the service. If you leave the service."

Stiletto (The Checquy Files 2)

by Daniel O'Malley (Head of Zeus, 1 Apr 2015) — UK release for the sequel to The Rook
The Grace of Kings by Ken Liu (Simon & Schuster/SAGA, 4/7/15) — "Wily, charming Kuni Garu, a bandit, and stern, fearless Mata Zyndu, the son of a deposed duke, seem like polar opposites. Yet, in the uprising against the emperor, the two quickly become the best of friends after a series of adventures fighting against vast conscripted armies, silk-draped airships, soaring battle kites, conspiring goddesses, underwater boats, magical books, as a streetfighter-cum-general who takes her place as the greatest tactitian of the age. Once the emperor has been overthrown, however, they each find themselves the leader of separate factions—two sides with very different ideas about how the world should be run and the meaning of justice."
Disciple of the Wind: A Novel of the Fated Blades by Steve Bein (Roc, Apr 7, 2015) —  concluding book in a trilogy (Daughter of the Sword and Year of the Demon)

Seveneves

by Neal Stephenson (William Morrow, Apr 14, 2015) — I know nothing yet about this book, other than that I will be reading and/or listening to it on April 14, and that Upcoming4Me has posted a synopsis
Clash of Iron by Angus Watson (Orbit, Apr 14, 2015) — "Battle-hardened warriors and bloodthirsty druids clash in the second volume of this action-packed historical fantasy trilogy that will appeal to fans of Joe Abercrombie and HBO's Game of Thrones."
Castle Hangnail by Ursula Vernon

(Dial, Apr 21, 2015) — "From the creator of Dragonbreath comes a tale of witches, minions, and one fantastic castle, just right for fans of Roald Dahl and Tom Angleberger. When Molly shows up on Castle Hangnail's doorstep to fill the vacancy for a wicked witch, the castle's minions are understandably dubious. After all, she is twelve years old, barely five feet tall, and quite polite."

A Long Time Until Now (BAEN)

by Michael Z Williamson

(May 5, 2015)

ADDED: Odin: The Viking Allfather (Myths and Legends)

by Steven Long and Maria Moreno

(Osprey, May 26, 2015)

Aurora by Kim Stanley Robinson (Orbit, May 2015) — "A new work that takes us on an interstellar journey in search of a new home planet from New York Times bestselling author Kim Stanley Robinson."
Dance of Chaos by David Dalglish (Orbit, May 2015)
The Shadow Revolution (Crown & Key)

by Clay Griffith and Susan Griffith

(Jun 2, 2015) — "In the 1820s, a powerful but inexperienced magician is trapped in a struggle between ancient necromancers and elementals. To save innocents from the growing darkness, he gathers a group of alchemists, arcane engineers, and monster hunters to fight with him. Think of it as Charlotte Bronte's Avengers."
Because You'll Never Meet Me

by Leah Thomas

(Jun 2, 2015) 

— first novel from 2010 Clarion Workshop graduate
Nemesis Games by James S.A. Corey (Orbit, June 2015) — "The fifth novel in James S.A. Corey's New York Times bestselling Expanse series–now being produced for television by the SyFy Channel!"
The Thorn of Emberlain (Gentleman Bastard #4) by Scott Lynch (2015)
Anthology: Exigencies edited by Richard Thomas (Dark House Press, 2015) — a 22-story original neo-noir fiction anthology
The Fifth Season (The Broken Earth) by Jemisin, N. K. (Orbit, August 4, 2015) — "This is the way the world ends. Again."
The Witchwood Crown by Tad Williams (DAW, 2015) — Williams returns to the world of his Memory, Sorrow and Thorn epic fantasy trilogy
All the Worlds Against Us (Jon and Lobo) by Mark L. Van Name (Baen) — Audible Frontiers has produced the previous books in the series, under fantastic narrations by Tom Stechschulte
Tsarina by J. Nelle Patrick (2014)
Love in the Time of Mechanical Replication by Judd Trichter (St. Martins? Thomas Dunne? 2014?)
Ebon (Pegasus, #2) by Robin McKinley (2014?)
The Doors of Stone (Kingkiller Chronicle #3) by Patrick Rothfuss (DAW, 2015?)
Shadows of Self (Mistborn, #5) by Brandon Sanderson (Tor, 2014?)
The Winds of Winter (A Song of Ice and Fire, #6) by George R.R. Martin (2015?)
The Water Knife by Paolo Bacigalupi (Knopf, 2015) — "Knopf has acquired a new novel by Paolo Bacigalupi, the science fiction writer whose 2009 book "The Windup Girl" sold 200,000 copies and was considered one of the top novels of the year. The new book, "The Water Knife," is set in a lawless, water-starved American Southwest in the not-too-distant future."
Anthology: Wastelands 2: More Stories of the Apocalypse edited by John Joseph Adams (Titan Books, February 2015) – "Edited by acclaimed anthologist John Joseph Adams, WASTELANDS 2: MORE STORIES OF THE APOCALYPSE is the star-studded follow-up to the 2008 bestselling anthology Wastelands."
The Philosopher's Zombie by Robert J. Sawyer (April 2015)
Anthology: The End has Come: The Apocalypse Triptych #3 edited by John Joseph Adams and Hugh Howey (June 2015) — via io9
Uprooted by Naomi Novik (Del Rey, June 2015) — "Naomi Novik, author of theTemeraire novels, is taking us to a new world with Uprooted! The story is a dark fairy tale, where a grim wizard defends villagers from the horrors of an enchanted Wood. In return? He demands ten years of service from a young girl of his choosing. Now the choosing is approaching, and a young woman named Agnieszka fears that her best friend, the lovely Kasia, will be taken. But what if the wizard makes a different choice?" (via Tor.com)
John Claude Bemis is set to launch a new Steampunk/alchemist series for young readers, to be published by Disney/Hyperion starting in 2015
The Skull Throne (Demon Cycle, #4) by Peter V. Brett (2015?)
The Scarlet Gospels by Clive Barker (St. Martin's Press, 2015) — "Originally planned as a collection of short stories, the project changed to focus on Harry D'Amour going up against Pinhead. The novel has been in works for more than a decade and we'll be able to read it in 2015, courtesy of St. Martin's Press: 'Clive is delighted to announce that St Martin's Press has acquired world English rights to publish The Scarlet Gospels, his upcoming novel featuring Pinhead and Harry D'Amour. St Martin's anticipates a winter 2015 publication date.'"
The City of Mirrors (The Passage, #3) by Justin Cronin
The Uninvited by Cat Winters (William Morrow) — via PW Book Deals: "Lucia Macro at HarperCollins's William Morrow imprint acquired world English rights to Cat Winters's novel, The Uninvited. The book, which Morrow compares to The Night Circus and The Thirteenth Tale, is a paranormal work set during the influenza pandemic of 1918. Winters, who was represented by Barbara Poelle at the Irene Goodman Literary Agency, was a finalist for the YALSA's 2014 Morris Award, for her novel In the Shadow of Blackbirds."
How to Invent a Language by David Peterson (Penguin) — via PW Book Deals: "For Penguin Press, Elda Rotor took world rights to David Peterson's How to Invent a Language. Peterson has created languages for shows like HBO's Game of Thrones and Syfy's Defiance, and the book will be a guide for anyone looking to craft a new tongue. Agent Joanna Volpe at New Leaf Literary & Media represented Peterson."
Teen: The Burning Depths by James P. Smythe (Hodder, February 2015) — "Centuries ago, the Australia left a dying Earth in search of an inhabitable planet its colonists could call home. But no such planet was ever discovered. Law and order gave way to rioting and chaos as gangs began battling for control of the ship and its dwindling resources, and the Australia was left to drift, directionless, through the emptiness of space. Seventeen-year-old Chan, fiercely independent and self-sufficient, keeps her head down and lives quietly, careful not to draw attention to herself amidst the violence and disorder. Until the day she makes an extraordinary discovery – a way to return the Australia to Earth. But doing so would bring her to the attention of the fanatics and the murderers who control life aboard the ship, putting her and everyone she loves in terrible danger. And a safe return to Earth is by no means certain."

Pocket Apocalypse: InCryptid, Book Four

by Seanan McGuire (Mar 3, 2015)

Company Town by Madeline Ashby (Angry Robot, Mar 3, 2015)
Ancestral Machines: A Humanity's Fire novel by Michael Cobley (Orbit, Mar 10, 2015)
In the Time of Dragon Moon by Janet Lee Carey

(Penguin/Kathy Dawson, Mar 24, 2015)

Anthology: The Doll Collection edited by Ellen Datlow (Tor, March 2015) — all-original dark tales including: "Heroes and Villains" by Stephen Gallagher; "The Doll-Master" by Joyce Carol Oates; "Gaze" by Gemma Files; "In Case of Zebras" by Pat Cadigan; 

"Miss Sibyl-Cassandra" by Lucy Sussex; "Skin and Bone" by Tim Lebbon; "There Is No Place for Sorrow in the Kingdom of the Cold" by Seanan McGuire; "Goodness and Kindness" by Carrie Vaughn; "Daniel's Theory of Dolls" by Stephen Graham Jones; "After and Back Before" by Miranda Siemienowicz; "Doctor Faustus" by Mary Robinette Kowal; "Doll Court" by Richard Bowes; "Visit Lovely Cornwall on the Western Railway Line" by Genevieve Valentine; "Ambitious Boys Like You" by Richard Kadrey; "The Permanent Collection" by Veronica Schanoes; "Homemade Monsters" by John Langan; "Word Doll" by Jeffrey Ford

Shower of Stones by Zachary Jernigan (Night Shade Books, Spring 2015) — "Conclusion to the visceral, inventive narrative begun in No Return, 'the most daring debut novel of 2013,' Shower of Stones pits men against gods, swords against world-destroying magic, offering readers another glimpse into the fascinatingly harsh world of Jeroun."
King of Ashes: Book One of The War of Five Crowns by Raymond E. Feist (April 7, 2015)
Dark Heir: A Jane Yellowrock Novel

by Faith Hunter

(Apr 7, 2015)

Lair of Dreams: A Diviners Novel by Bray, Libba (Apr 14, 2015)

Of Noble Family

 by Mary Robinette Kowal (Tor, Apr 28, 2015) — coming simultaneously in audio from Audible, read by the author; RT has the scoop on thecover reveal
The Waterborne Blade by Susan Murray (Angry Robot, May 5, 2015)

The Familiar: One Rainy Day in May

by Mark Z. Danielewski (Pantheon, May 19, 2015)

The Dark Forest

by Cixin Liu (Jul 7, 2015) — cover reveal on Tor.com for this second book in "The 3-Body Problem" translated by Ken Liu
Armada by Ernest Cline (Crown, July 28, 2015) — "Cline wowed the world with Ready Player One in 2011, a brilliant debut that was pure geek gold: a glorious fusion of near future science fiction, epic fantasy quest, and unlikely love story, that above all else is an homage to the 1980s. Millions of readers worldwide have been anxiously awaiting his second novel, which evidently chronicles the adventures of a video game geek named Zack, who is conscripted into a top-secret government program and must save the world from an alien invasion." (via Paul Goat Allen's "The Most Anticipated Sci-fi and Fantasy Releases of 2014″ for Barnes & Noble)
The Unnoticeables by Robert Brockway (Tor, July 2015) — "Tor said the books are "hilarious urban fantasy novels" set in a world that pulls from New York's punk scene in the 1970s as well as the modern-day Los Angeles entertainment industry." (via PW)
Truthwitch by Susan Dennard (Tor, Fall 2015) — "The series is set in a world where three empires rule and every member of the population is born with a magical skill set, known as a "witchery." Tor elaborated: "Now, as the Twenty Year Truce in a centuries-long war is about to end, the balance of power will fall on the shoulders of two young women, who must accept their fate, and themselves, to survive."" (via PW)
Anthology: Neverland's Shadow edited by Shawn Speakman and Roger Bellini (Grim Oak Press, 2015) — from the editor/publisher of Unfettered comes an original short fiction anthology focusing on the antagonist, with contributors including Ken Liu, Ann Aguire, R. Scott Bakker, Mark Lawrence, Tanith Lee, Scott Lynch, and Michael J. Sullivan (among others)
The Lost Level by Brian Keene (Apex Books, 2015)
The Spider's War by Daniel Abraham (Orbit, August 2015) — "The epic conclusion to The Dagger and The Coin series, perfect for fans of George R.R. Martin."
Fake Fruit Factory by Patrick Wensink (Curbside Splendor, Fall 2015) — "Thrilled to announce that we'll publish best-selling author Patrick Wensink's next novel FAKE FRUIT FACTORY in Fall 2015. Part screwball comedy, part sociological autopsy of small town America, and part love story FAKE FRUIT FACTORY is like Karen Russell by way of E.L. Doctorow."
Illuminae by Annie Kaufman and Jay Kristoff (Knopf, Fall 2015) — "Told through a dossier of hacked documents – including emails, military files, IMs, medical reports, interviews, graphics, and more – for what's billed as a found footage-style mashup of Battlestar Galactica and Ten Things I Hate About You, Illuminae is the story of of a young hacker and her fighter pilot ex-boyfriend who must uncover the truth about the deadly plague ravaging their fleet, the AI that should be protecting them, and the powers that be who may or may not be lying about everything."
YA: Seriously Wicked by Tina Connolly (Tor Teen, 2015) — "a YA about a girl who's being raised by a seriously wicked witch. It contains: 1 sweet boy-band boy, 1 dragon who lives in an RV garage, 1 demon who occasionally imitates Elvis, 1 hidden phoenix that's going to explode on Halloween, 1 witch who just wants to run the whole city, sheesh, is that too much to ask? and 1 girl named Cam trying to fix it all"
The End of All Things (The Human Division, Book 2) by John Scalzi (Tor, 2015)
The War Against Assholes by Sam Munson (Simon & Schuster / Saga Press, 2015?) — "set in a Manhattan "shrouded in mystery" and follows a 17-year-old Catholic high school student who begins to acquire supernatural powers after being introduced to a book called The Calendar of Sleights by a strange classmate. The protagonist is then pulled into a long-running war among rival factions of magicians." (via PW)
Tell the Wind and Fire by Sarah Rees Brennan (HarperCollins, 2015?) — "A modern retelling of A Tale of Two Cities. With magic!"
The Dregs by Leigh Bardugo (Henry Holt, 2015?) — "The project, described as a blend of Ocean's 11 and Game of Thrones, is set in Kerch, a small island nation in the "Grishaverse" (meaning the same universe as her Shadow and Bone books) with tremendous economic power, the hub of all international trade and a country rich in art and culture … but also home to one of the most dangerous criminal underworlds. A crew of dangerous felonious misfits face impossible odds when they are pulled together to break into one of the most guarded places in the world."
Underground Airline by Ben H. Winters (Mulholland, Spring 2016) — "an 'epic contemporary detective story,' according to the publisher, set in alternate world in which the Civil War never happened and slavery still exists in the American South. The novel follows an undercover agent trying to capture an escaped slave. Winters, who has written titles for adults and children, won both the Edgar and the Philip K. Dick Award for books in the Last Policeman series." (via PW)
Ancestral Night by Elizabeth Bear (Gollanzc, late 2016) — first in a two-book space opera which "imagines the invention of The White Drive: an easy, nonrelativistic means of travel across unimaginable distances. The gripping story follows salvage operators, Haimey Dz and her partner Connla Kurucz, as they pilot their tiny ship into the scars left by unsuccessful White Transitions, searching for the relics of lost human – and alien – vessels."