APRIL 10-16, 2013: What, no new episode of The Human Division?! OK, seriously, this release week belongs to Hachette Audio, with both of my top picks this week. But! Audible Frontiers has its own pair of offerings which make up my second two picks, the Patrick Rothfuss-recommended Stormdancer (2012) and Jeff Noon's Vurt (1993), along with having done something wonderful in bringing the dozen+ books of Robert Asprin's M.Y.T.H. Inc. series to audio as well. (I have some fondness for M.Y.T.H., though not quite as much as I do for his P.H.U.L.E.'s Company books. Hint, hint.) Not to be outdone in terms of quantity, Brilliance Audio continues its exhaustive publication of Philip K. Dick with a long list of his lesser-known novels. On to… But wait. Before I get to my "picks of the week" there's a "Seen But Not Heard" entry this week that demands attention. Sofia Samatar's A Stranger in Olondria is finally out this week, and while it maybe makes some kind of poetic sense that it is not available in audio (the book has as one of its concerns literacy, after all) it's one that I had really, really hoped to see and hear this week.
PICKS OF THE WEEK:
My first pick this week is one of my most-anticipated titles of the year, YOU by Austin Grossman, read by Will Collyer for Hachette Audio, concurrent with the print/ebook release from Mulholland Books. "A novel of mystery, videogames, and the people who create them, by the best-selling author of Soon I Will Be Invincible." I enjoyed Soon I Will Be Invincible, and I'm looking forward to seeing what the past several years has done to develop Grossman's authorial talents. As a software engineer myself, the idea of large software projects taking on lives of their own, mysterious glitches, the intrigue of lost, forgotten code emerging from the dark, is right up my alley.
Next up, the latest in a long line of strong fantasy debuts this year is Promise of Blood By Brian McClellan, Narrated By Christian Rostker for Hachette Audio, concurrent with the print/ebook release from Orbit. The book starts The Powder Mage Trilogy, a fantasy set in a time of gunpowder. "The Age of Kings is dead…and I have killed it. It's a bloody business overthrowing a king…. It's up to a few…. Stretched to his limit, Tamas is relying heavily on his few remaining powder mages, including the embittered Taniel, a brilliant marksman who also happens to be his estranged son, and Adamat, a retired police inspector whose loyalty is being tested by blackmail. But when gods are involved…. Now, as attacks batter them from within and without, the credulous are whispering about omens of death and destruction. Just old peasant legends about the gods waking to walk the earth. No modern educated man believes that sort of thing. But they should…."
Brought to my attention by Patrick Rothfuss' review on Goodreads, my interest in Stormdancer: The Lotus War, Book One By Jay Kristoff was tempered quite a bit by other less kind reviews concerned with a lack of earnest research, and ensuing cultural appropriation issues. Here, it is narrated By Jennifer Ikeda for Audible Frontiers: "The first in an epic new fantasy series, introducing an unforgettable new heroine and a stunningly original dystopian steampunk world with a flavor of feudal Japan."
Lastly: Vurt By Jeff Noon, Narrated By Dean Williamson for Audible Ltd. to coincide with the 20th anniversary edition of the book — "winner of the 1994 Arthur C. Clarke award, is a cyberpunk novel with a difference, a rollicking, dark, yet humorous examination of a future in which the boundaries between reality and virtual reality are as tenuous as the brush of a feather."
ALSO OUT THIS WEEK:
HARPER AUDIO: Fyre: Septimus Heap, Book Seven By Angie Sage, Narrated By Gerard Doyle
RECORDED BOOKS: Event By David L. Golemon, Narrated By Richard Poe
BRILLIANCE AUDIO: A long list of Philip K. Dick novels (A Maze of Death, Clans of the Alphane Moon, Our Friends from Frolix 8, Deus Irae, Galactic Pot-Healer, Dr. Futurity); Made of Stone: Mangel, Book 5 By Charlie Williams
AUDIBLE INC: The Republic of Wine By Mo Yan, translated by Howard Goldblatt, Narrated By Louis Changchien; The Cure: A Thriller By Bradlee Frazer, Narrated By Scott Aiello
AUDIBLE LTD: News From Nowhere (1890) By William Morris, Narrated By Barnaby Edwards
AUDIBLE FRONTIERS: The Myth Adventures series (starting with Another Fine Myth: Myth Adventures, Book 1) by Robert Asprin, Narrated By Noah Michael Levine; The Mirror of Worlds: The Crown of the Isles, Book 2 (Narrated By Michael Page) and Out of the Waters: Books of the Elements, Book 2 (Narrated By David Ledoux) By David Drake; and Dinocalypse Now By Chuck Wendig, Narrated By Oliver Wyman
INDIE: Corridor: A MythWorks Novel By Robin Parrish, Narrated By Brian McGovern; and Brilliance Audio is not the only source of a PKD fix this week as there are also a handful of shorter releases from independents, such as The Variable Man read by Mike Vendetti for his own "Audio Books by Mike Vendetti".
SEEN BUT NOT HEARD: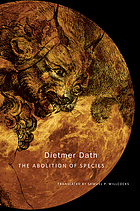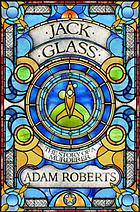 The Machine by James Smythe (Blue Door UK, 11 Apr 2013)
The Abolition of Species by Dietmar Dath, translated by Samuel P. Wilcocks (Seagull Books, April 15) — "The world as we know it is over. Man's reign on earth has come to an end, and the reign of the animals has begun. The indifferently wise Cyrus Golden the Lion rules the three-city state that is now what remains of Europe. Yet, other forces stir while the king of beasts sleeps—the last struggling human resistance, the Atlanteans with their mysterious undersea plans; the factions of Badger, Fox and Lynx within the empire itself; and, in the jungles across the ocean, a ceramic form of postbiological life. Welcome to the setting of Dietmar Dath's futuristic novel, The Abolition of Species, presenting an imaginative and highly original take on the decline and rebirth of civilization."
A Stranger in Olondria: a novel by Sofia Samatar (Small Beer Press, Apr 30, 2013) — no audio news for this fantasy novel about literacy, colonialism, books… the "official" release date should I suppose be ignored, as it is available in print and ebook pretty much everywhere
Jack Glass by Adam Roberts (Gollanz US edition, April 16) — published last year to sizable critical acclaim in the UK
Taken by Erin Bowman (HarperCollins, April 16) — YA dystopia
COMING SOON:
Shift by Hugh Howey — a sequel/prequel to Wool is already recorded in audio, to be available soon
The Best Science Fiction and Fantasy of the Year Volume Seven edited by Jonathan Strahan (Night Shade Books, April 18)
Grail of the Summer Stars (Aetherial Tales, Volume 3) by Freda Warrington (Tor, April 23)
The Golem and the Jinni by Helene Wecker (Harper, Apr. 23) – "Harper is really getting behind this debut in the vein of The Night Circus and The Discovery of Witches. The novel combines historical fiction with a magical fable about two supernatural creatures in turn-of-the-20th-century New York City." (via PW)
Halo: Silentium: The Forerunner Saga, Book 3 By Greg Bear, Narrated By Euan Morton for Macmillan Audio — Length: 7 hrs and 30 mins — Scheduled Release Date: 04-23-13
Anthology: The Other Half of the Sky edited by Athena Andreadis and Kay Holt (Candlemark & Gleam, April 23
Bull Spec #8+9 edited by Samuel Montgomery-Blinn (Bull Spec, April 23)
Fiction River #1: An Original Anthology Magazine edited by Dean Wesley Smith and Kristine Kathryn Rusch (Fiction River, April 23)
Rogue Descendant (Nikki Glass, #3) by Jenna Black (Pocket Books, April 30)
NOS4A2 by Joe Hill (William Morrow, April 30) — no audio news
The Whispering Muse, The Blue Fox, and From the Mouth of the Whale by Sjón (FSG, April 30) — new US English editions of "one of Iceland's greatest living novelists"
The Lives of Tao by Wesley Chu (Angry Robot: 30 April)
Etruscans by Morgan Llewelyn and Michael Scott (Tor, April 30) — "Bestselling historical novelist Morgan Lylwelyn teams up with Irish fantasy writer Michael Scott to write an epic fantasy based on the mythology of ancient Rome."
Collection: The Wide, Carnivorous Sky and Other Monstrous Geographies by John Langan (Hippocampus Press, April 2013)
MAY:
THE CASPIAN GATES by Harry Sidebottom, read by Stefan Rudnicki for Blackstone Audio(Available 1 May 13)
The Kings and Queens of Roam: A Novel by Daniel Wallace (Touchstone, May 7)
Shield of Sea and Space (The Chaos Knight Book Three) by Erin Hoffman (Pyr, May 7, 2013)
Never (Lightbringer) by K. D. Mcentire (Pyr, May 7, 2013)
Gods and Monsters: Unclean Spirits by Chuck Wendig (Abaddon, May 7, 2013)
The Summer Man by S.D. Perry (47North and Brilliance Audio, May 7, 2013)
Non-Fiction: Who Owns the Future? by Jaron Lanier (Simon & Schuster, May 7, 2013) — from the author of You Are Not a Gadget: Being Human in an Age of Technology
Red Moon by Benjamin Percy (Grand Central, May 7) – "Exploring one of the oldest themes in weird fiction—the werewolf—Percy (The Wilding) delivers a stunning alternate history epic that transcends its genre trappings to read as a provocative reflection on the contemporary zeitgeist. At a point where many other writers would flinch, Percy follows through on the direst possibilities of his premise, building to a shocking denouement and even more shock climax in the final pages." (via PW)
TALES OF MAJIPOOR by Robert Silverberg, read by Stefan Rudnicki for Blackstone Audio (Available 7 May 13)
Keeper of the Shadows (The Keepers: L.A., #3) by Alexandra Sokoloff (Harlequin, May 7)
The Rithmatist by Brandon Sanderson (Tor Teen, May 14, 2013) — coming simultaneously from Macmillan Audio, read by Michael Kramer
The Tyrant's Law (The Dagger and the Coin) by Daniel Abraham (Orbit, May 14, 2013)
Magician's End by Raymond E. Feist (Harper Voyager, May 14)
The Human Division by John Scalzi (Tor, May 14, 2013) — currently being serialized in both ebook and audiobook
Collection: Conservation of Shadows by Yoon Ha Lee (Prime Books, May 21, 2013)
Teen: THE PLANET THIEVES by Dan Krokos (Blackstone Audio, 21 May)
The Garden of Stones (Echoes of Empire) by Mark Barnes (47North and Brilliance Audio, May 21, 2013)
Vaporware by Richard Dansky (JournalStone, May 24) — "Video game projects get shut down all the time, but when the one Ryan Colter and his team have poured their hearts into gets cut, something different happens: the game refuses to go away. Now Blue Lightning is alive, and it wants something from Ryan – something only he can give it."
The Shambling Guide to New York City by Mur Lafferty (Orbit, May 28)
RED HORSE by Alex Adams (Blackstone Audio, 28 May) — sequel to White Horse

The Eighth Court by Mike Shevdon (Angry Robot: 28 May)
The Blue Blazes by Chuck Wendig (Angry Robot: 28 May)
Antiagon Fire (Imager Portfolio) by L. E. Modesitt (Tor, May 28, 2013)
Anthology: Fearsome Journeys: The New Solaris Book of Fantasy edited by Jonathan Strahan (Solaris, May 28)

After Earth

By

Peter David

, Narrated By To Be Announced for Random House Audio — Length: 10 hrs — Scheduled Release Date: 05-28-13 — novelization of the forthcoming Will Smith film

Fiction: WE ARE ALL COMPLETELY BESIDE OURSELVES by Karen Joy Fowler (Blackstone Audio, 31 May)
Unfettered edited by Shawn Speakman (Grim Oak Press, May 2013) –a charity anthology with stories from Terry Brooks, Patrick Rothfuss, Tad Williams, Brandon Sanderson, R.A. Salvatore, Naomi Novik, Peter V. Brett, Lev Grossman, Daniel Abraham, Michael J. Sullivan, David Anthony Durham, Robert V.S. Redick, Kevin Hearne, Mark Lawrence, …
Wraiths of the Broken Land by S. Craig Zahler (Raw Dog Screaming Press, May 2013) — "A brutal and unflinching tale that takes many of its cues from both cinema and pulp horror, Wraiths of the Broken Land is like no Western you've ever seen or read. Desperate to reclaim two kidnapped sisters who were forced into prostitution, the Plugfords storm across the badlands and blast their way through Hell. This gritty, character-driven piece will have you by the throat from the very first page and drag you across sharp rocks for its unrelenting duration. Prepare yourself for a savage Western experience that combines elements of Horror, Noir and Asian ultra-violence."
JUNE and LATER:
The Shining Girls by Lauren Beukes (Mulholland Books, 6/04/2013) — "A time-traveling serial killer is impossible to trace–until one of his victims survives. In Depression-era Chicago, Harper Curtis finds a key to a house that opens on to other times. But it comes at a cost. He has to kill the shining girls: bright young women, burning with potential." No audio news.
Abaddon's Gate (The Expanse) by James S.A. Corey (Orbit, Jun 4, 2013)
In Thunder Forged: Iron Kingdoms Chronicles (The Fall of Llael Book One) by Ari Marmell (Jun 4, 2013)
Gameboard of the Gods (Age of X) by Richelle Mead (Penguin Audio, Jun 4, 2013)
Fiction: The Blood of Heaven by Kent Wascom (Grove Atlantic, Jun 4, 2013) — "an epic novel about the American frontier in the early days of the nineteenth century"
Siege and Storm (Grisha Trilogy (Shadow and Bone)) by Leigh Bardugo (Henry Holt, Jun 4, 2013)
After the End: Recent Apocalypses by Paolo Bacigalupi, Cory Doctorow, Margo Lanagan and Nnedi Okorafor (Jun 5, 2013)
THE WINDS OF ALTAIR by Ben Bova, read by Stefan Rudnicki for Blackstone Audio (Available 15 June 13)
ATTICA by Garry Kilworth, read by Simon Vance for Blackstone Audio (Available 15 June 13)
The Ocean at the End of the Lane: A Novel by Neil Gaiman (William Morrow and Harper Audio, Jun 18, 2013)
Before the Fall by Francis Knight (Orbit, Jun 18) — book two in a trilogy to be published in its entirety in 2013, starting with (already out) Fade to Black
The Long War by Terry Pratchett and Stephen Baxter (Harper, Jun 18, 2013) — sequel to The Long Earth
Wisp of a Thing by Alex Bledsoe (Tor, Jun 18) — coming to audio read by Stefan Rudnicki, this is book 2 after 2011′s The Hum and the Shiver
The Shuddering by Ania Ahlborn (47North and Brilliance Audio, Jun 18, 2013)
The Quarry by Iain M. Banks (Little, Brown and Co., June 20, 2013)
The Adjacent by Christopher Priest (Orion UK, Jun 20, 2013) — no US release news
Divinity and the Python by Bonnie Randall (Panverse, June 21)
Cold Steel (The Spiritwalker Trilogy) by Kate Elliott (Orbit, Jun 25, 2013)
Anthology: Aliens: Recent Encounters by Alex Macfarlane (Prime, Jun 25, 2013)
THE INTEGRAL TREES by Larry Niven, read by Tom Weiner for Blackstone Audio (Available 1 July 13)
Channel Zilch by Doug Sharp (Panverse, July 2013) — "Mick Oolfson trashed his astronaut career by stunt-flying a shuttle during re-entry. He's miserable as a groundling, so when testosterone-surfing geek goddess Heloise Chin offers him an astronaut gig on Channel Zilch, a pirate orbiting reality show, Mick jumps at the chance to return to space, though it means denting his Boy Scout scruples by stealing space shuttle Enterprise from the Smithsonian. CHANNEL ZILCH is a near-future hard science fiction caper with heart and purpose, the first book of The Geek Rapture Project. Book 2, HEL'S BET, will be published by Panverse later in 2013."
Thieves' Quarry by D.B. Jackson (Tor, July 2) — sequel to Thieftaker
Neptune's Brood by Charles Stross (Ace, Jul 2, 2013) — "The year is AD 7000. The human species is extinct—for the fourth time—due to its fragile nature. Krina Alizond-114 is metahuman, descended from the robots that once served humanity. She's on a journey to the water-world of Shin-Tethys to find her sister Ana. But her trip is interrupted when pirates capture her ship. Their leader, the enigmatic Count Rudi, suspects that there's more to Krina's search than meets the eye."
A Discourse in Steel by Paul S. Kemp (Angry Robot: 2 Jul 2013)
Woken Gods by Gwenda Bond (Jul 2, 2013)
The Thousand Names: Book One of The Shadow Campaigns by Django Wexler (Roc Hardcover, Jul 2, 2013) — "Enter an epic fantasy world that echoes with the thunder of muskets and the clang of steel—but where the real battle is against a subtle and sinister magic."
Anthology: Wastelands II: More Stories of the Apocalypse by John Joseph Adams (Night Shade Books, Jul 2, 2013)
North American Lake Monsters: Stories by Nathan Ballingrud (Small Beer Press, July 16)
Beacons edited by Gregory Norminton (Oneworld Publications, Jul 16, 2013) — "Beacons throws down the gauntlet, challenging best-selling and award-winning authors to imagine where we, and out planet, might be headed and, in imagining, help us transform the way we look at our world and change things for the better. From Joanne Harris' powerful vision of a near future where 'outside' has become a thing of history to Nick Hayes' beautifully illustrated tale of the bond between man and nature, Beacons sees the coming together of dystopian satire, speculative and historical fiction, metaphorical flights of fancy, quiet tragedy, and farcical comedy in stories that are as various as our possible futures. Provocative, encouraging, and deeply moving, Beacons represents the best of short story writing — and collectively illuminates the immediacy of the ecological problems at hand. All author royalties will go to the Stop Climate Chaos Coalition, one of the largest groups of people dedicated to action on climate change and limiting its impact on the world's poorest people."
Anthology: Carniepunk (Pocket Books, July 30)
Three (Duskwalker Cycle #1) by Jay Posey (Angry Robot, July 31, 2013) — cover reveal and excerpt up at io9
Anthology: Impossible Monsters edited by Kasey Lansdale (Subterranean Press, July 2013) — "The Lansdale name is legendary in the horror field. Now acclaimed musician and actress Kasey Lansdale follows in her father's footsteps, making her editing debut with this anthology of monstrously innovative stories. The twelve creatures that stalk the pages of Impossible Monsters spring from the twisted imaginations of a dozen of today's most noted authors." This anthology includes Neil Gaiman's "Click-Clack the Rattlebag" among other tales.
Hollow World by Michael J. Sullivan (Kickstarter, July 2013) — "Ellis Rogers is an ordinary guy who has always done the right things and played by the rules. But like many, his life didn't turn out as he had planned. Facing a terminal disease, he's willing to gamble that a cure could exist in the future, and although it is insanely dangerous to try, he really has nothing to lose. There are many books that explore what life might be like many years from now, and they cover the spectrum from the idealized world of the original Star Trek, with its progressive stance on equality and civil rights, to Huxley's dystopian Brave New World. For years I've been fascinated by the observation that perception can make people see the same thing in very different ways. So I created a future, which if I've done my job properly, will be seen by some as a utopia and by others as exactly the opposite."
Darwen Arkwright and the School of Shadows (Darwen Arkwright #3) by AJ Hartley (Razorbill, August 1)
The Crown Tower (The Riyria Chronicles #1) by Michael J. Sullivan (Orbit, August 3)
The Emergence of the Digital Humanities by Steven E. Jones (Routledge, Aug 3, 2013)
Wrath-bearing Tree (A Tournament of Shadows Book Two) by James Enge (Pyr, Aug 6, 2013)
Emperor of Thorns (The Broken Empire) by Mark Lawrence (Ace, Aug 6, 2013)
Kindred and Wings (A Shifted World Novel) by Philippa Ballantine (Pyr, Aug 6, 2013)
Blood of Tyrants by Naomi Novik (Del Rey, Aug 13, 2013)
Collection: Celestial Inventories by Steve Rasnic Tem (ChiZine, Aug 15)
The Time of Contempt (The Witcher) by Andrzej Sapkowski (Orbit, Aug 27, 2013)
Billy Moon: A transcendent Novel Reimagining the Life of Christopher Robin Milne by Douglas Lain (Tor, Aug 27, 2013)
The Swords of Good Men by Snorri Kristjansson (Jo Fletcher Books, August 2013) — a "Viking fantasy novel" by a new Icelandic author
Super Stories of Heroes and Villains edited by Claude Lalumiere (Tachyon, August 2013) — Christopher Golden and Mike Mignola, Jonathan Lethem, Cory Doctorow, Kelly Link's "Origin Story", Carol Emshwiller, Gene Wolfe, GRRM, …
The Daylight War: The Demon Cycle, Book 3 by Peter V. Brett (GraphicAudio, August 2013)
SEPTEMBER and LATER:
Shaman: A novel of the Ice Age by Kim Stanley Robinson (Orbit, 3 Sep 2013) — UK release date, US date not confirmed for this historical fiction "novel set in the ice age, about the people who made the paintings in the Chauvet-Pont-d'Arc Cave in southern France, about 32,000 years ago"
Constellations: A Play by Nick Payne (Faber and Faber Plays, Sep 3, 2013) — already available in Kindle and in the UK — via an interesting review on Tor.com
Monsters of the Earth (Books of the Elements #3) by David Drake (Tor, September 2013)
Anthology: Once Upon a Time: New Fairy Tales edited by Paula Guran (Prime Books, September 11)
Fiddlehead by Cherie Priest (Tor, Autumn 2013)
The Falconer by Elizabeth May (Gollanz UK, Sep 19) — I don't see a US release until 2014 for this much-balyhooed debut fantasy
Doctor Sleep by Stephen King (Scribner and Simon & Schuster Audio, September 24) — King returns to The Shining
Steelheart by Brandon Sanderson (Delacorte Books for Young Readers, Sep 24, 2013)
Dead Run, The by Adam Mansbach (HarperCollins, Sep 24, 2013)
Hero by Alethea Kontis (Harcourt Children's Books, October 1)
Pandemic by Scott Sigler (Crown, Oct 1, 2013)
The Republic of Thieves (Gentleman Bastard, #3) by Scott Lynch (Spectra, October 8)

A Dance of Cloaks

by David Dalglish (Orbit, Oct 8) — originally self-published, now being re-published by Orbit

Wonderbook: The Illustrated Guide to Creating Imaginative Fiction by Jeff VanderMeer and Jeremy Zerfoss (Abrams Image, Oct 15, 2013) — an audiobook for this doesn't make sense and so there isn't one and won't be one, but definitely a project I'm looking forward to
Copperhead by Tina Connolly (Tor, October 15, 2013) — follow-on to Ironskin – cover revealed

Fiendish Schemes

by K. W. Jeter (Tor, October 15) — "The long-awaited stand-alone sequel to the seminal novel

Infernal Devices

by one of the founding fathers of steampunk"

Two Serpents Rise by Max Gladstone (Tor Books, October 29) — book one is in audio from Blackstone
The Violent Century by Lavie Tidhar (Hodder UK, October 2013) — just announced — "Tinker, Tailor, Soldier, Spy meets Watchmen in Tidhar's The Violent Century, the thoughtful and intensely atmospheric novel about the mystery, and the love story, that determined the course of history itself. The Violent Century is the sweeping drama of a time we know too well; a century of fear and war and hatred and death.  In a world where everyday heroes may become übermenschen, men and women with extraordinary powers, what does it mean to be a hero? To be a human? Would the last hundred years have been that much better if Superman were real? Would they even have been all that different?"
Collection: Kabu Kabu by Nnedi Okorafor (Prime, October 2013)
Parasite by Mira Grant (Orbit, November 1) — I know nothing about his other than the quite interesting cover…
Twenty-First Century Science Fiction by David G. Hartwell and Patrick Nielsen Hayden (Tor, Nov 5, 2013)

Words of Radiance

by Brandon Sanderson (Tor, November 12) — book 2 in The Stormlight Archive after

The Way of Kings

Arcanum

by Simon Morden (Orbit, Nov 19) — "A historical fantasy novel of medieval Europe in which the magic that has run the world for centuries is disappearing– and now the gifts of the gods must be replaced with the ingenuity of humanity."

Last to Rise by Francis Knight (Orbit, Nov 26) — concluding volume in a new trilogy which started with Knight's debut Fade to Black in early 2013
Anthology: Dangerous Women edited by George R.R. Martin and Gardner Dozois (Tor, Dec 3) — table of contents includes Joe Abercrombie, Lev Grossman, and Pat Cadigan, among others
Maze by J.M. McDermott (Apex, January 2014)
Leaving the Sea: Stories by Ben Marcus (Knopf, January 2014)
The Crimson Campaign (The Powder Mage Trilogy, Book 2) by Brian McClellan (Orbit, February 2014)
The Magician's Land by Lev Grossman (Viking, Early 2014) — book three after The Magicians and The Magician King
Annihilation by Jeff VanderMeer (Farrar, Straus, & Giroux, 2014) — the first of three "Southern Reach" novels being published in 2014 — "For thirty years, Area X has remained mysterious, remote, and concealed by the government as an environmental disaster zone even though it is to all appearances pristine wilderness. For thirty years, too, the secret agency known as the Southern Reach has monitored Area X and sent in expeditions to try to discover the truth. Some expeditions have suffered terrible consequences. Others have reported nothing out of the ordinary. Now, as Area X seems to be changing and perhaps expanding, the next expedition will attempt to succeed where all others have failed. What is happening in Area X? What is the true nature of the invisible border that surrounds it?"
City of Stairs by Robert Jackson Bennett (Crown/Broadway and Recorded Books, April 1, 2014) — "a second-world story of spies, subterfuge, and statesmanship set in a nation of dead gods."
Lagoon by Nnedi Okorafor (Hodder & Stoughton, April 2014) — "The Nigerian megacity of Lagos is invaded by aliens, and it nearly consumes itself because of it."
The Moon King by Neil Williamson (Newcon, April 2014) — Debut novel: "The story of The Moon King grew out of its setting, the sea-locked city of Glassholm, which is a thinly veneered version of Glasgow, Scotland where I live. Glasgow is a city of mood swings, brilliant with sun and warm sandstone one minute and dour with overcast and rain soaked tarmac the next. Summer days are long and filled with light. The winter months pass mostly in darkness. Living here, your spirit is tied to the city's mood. As soon as I hooked that almost bipolar sense to the idea of natural cycles, the story blossomed. In Glassholm, the moon never sets and everything, from entropy to the moods of the populace, is affected by its phasing from Full to Dark and back to Full again. I wanted to know what would life be like there, what quirks nature might throw into the mix. And what would happen if it was discovered that the cyclic euphorias and depressions were not natural after all."