AUGUST 6-19, 2014: Another two-weeks-worth of roundup here, with new books from Murakami, Joyce, and Hobb, backlist Sedia, Shirley, and Gannon, and highly notable epic fantasy audio from the completely unexpected to the completely unprecedented. Yup. And there's a long list of "also out this week" titles of note including (at least) Sean Platt and David Wright's Yesterday's Gone from Podium Publishing, Melissa Scott and Lisa Barnett's Point of Dreams, J.G. Ballard's The Drought, The Atrocity Exhibition, and The Crystal World, R.A. MacAvoy's Death and Resurrection, Sarah Creech's Season of the Dragonflies, AG Riddle's The Atlantis World, Michael Mather's The Dystopia Chronicles, Richard Phillips' Once Dead, Drew Karpyshyn's The Scorched Earth,  Charles Beaumont's horror collection The Hunger and Other Stories, Bernard Malamud's God's Grace, and Brazilian author Cristovao Tezza's 1998 Machado de Assis Award winning Brief Space Between Color and Shade in English for the first time. The "seen but not heard" listings aren't short on books to check out, either, including Brent Hayward's Head Full of Mountains, Benjanun Sriduangkaew's Scale-Bright, Patrick Swenson's Ultra Thin Man, Nick Cole's Soda Pop Soldier, John Hornor Jacobs' The Incorruptibles, Ben Peek's The Godless, and Daryl Gregory's We Are All Completely Fine. Lastly, some casting news to pass along: Brad Torgersen announced that George Newbern (fantastic on Tad Williams' Bobby Dollar audiobooks) will narrate his debut novel The Chaplain's War for Audible. Whew! Next week — er, tomorrow — is set to be a big one, and the September 2 crop is another epic haul, so: Happy listening!
PICKS OF THE WEEK:
Colorless Tsukuru Tazaki and his Years of Pilgrimage: A novel by Haruki Murakami and translated by Philip Gabriel (Knopf, Aug 12, 2014) — Published in Japan last year with ridiculous numbers sold pretty much instantly, the US reviews have been a bit more mixed. Patti Smith praised the novel for the NY Times, but TIME magazine's Lev Grossman was left feeling a bit more lukewarm. (Here I must note the fairly incredible coincidence that Murakami's latest has just dethroned Grossman's latest as the NY Times #1 hardcover bestseller. Ah, the live of a critic/novelist.) What's it about? Is it one in his fiction mode (Norwegian Wood) or more along the lines of his weirder, alternate worlds, strangely fantasy books? Weighted much towards the former, but with some nods — in the form of dreams — to the latter. "Tsukuru Tazaki's life was irreparably changed when his relationships with his high school best friends became severed during Tsukuru's college days. Now at 35, Tsukuru's girlfriend Sara suggested to Tsukuru to go and talk to these high school friends in person to mend the relationships, and to discover the real reason behind the friends' decision to reject Tsukuru. Tsukuru visited his friends in Nagoya and Finland one by one, and uncovers the real reason as to why their relations were broken off." Narrated by Bruce Locke for Random House Audio, a performance which both appears to be Locke's first, and which has been getting some fairly mixed reviews of its own for the use of an accent in dialogue, though mostly weighted on the positive and which (to me) help convey the flat, colorless affect of our hapless Tsukuru. Get: [Downpour | Audible | IndieBound | Overdrive | Kobo | Kindle]
The Ghost in the Electric Blue Suit by Graham Joyce (Doubleday, Aug 5 and Dreamscape Media, Aug 19, 2014) is the incredibly talented Joyce's latest novel, after the World Fantasy Award nominated The Silent Land and the slightly less-appealing follow-up Some Kind of Fairy Tale. While his past two were narrated by John Lee, here Dreamscape has tapped Gildart Jackson, who performs admirably as "David, a college student, takes a summer job at a run-down family resort in a dying English resort town. This is against the wishes of his family…because it was at this resort where David's biological father disappeared fifteen years earlier. But something undeniable has called David there." Like Murakami, Joyce often straddles the line between the mystical and the real; here he comes down a little more decisively on the mystical than Murakami has with Tsukuru (above). Get: [Downpour | Audible | IndieBound | Overdrive | Kobo | Kindle]
Fool's Assassin by Robin Hobb (Del Rey, Aug 12, 2014) and narrated by Elliot Hill for Random House Audio — Series: Fitz and the Fool, Book 1 — "FitzChivalry – royal bastard and former king's assassin – has left his life of intrigue behind. As far as the rest of the world knows, FitzChivalry Farseer is dead and buried. Masquerading as Tom Badgerlock, Fitz is now married to his childhood sweetheart, Molly, and leading the quiet life of a country squire. Though Fitz is haunted by the disappearance of the Fool, who did so much to shape Fitz into the man he has become, such private hurts are put aside in the business of daily life, at least until the appearance of menacing, pale-skinned strangers casts a sinister shadow over Fitz's past…and his future." Also out is Fool's Fate: The Tawny Man, Book 3, Narrated By James Langton for Brilliance Audio. Get: [Downpour | Audible | IndieBound | Overdrive | Kobo | Kindle]
Fire with Fire: Caine Riordan, Book 1 and Trial by Fire: Caine Riordan, Book 2 By Charles E. Gannon, Narrated By Kevin Pariseau for Audible. Published last year in print/ebook by Baen, Fire with Fire was nominated for a Nebula Award, and is out in audio concurrent with the print/ebook/audio release of Trial by Fire. A near-future story of space and conspiracy: "2105, September: Intelligence Analyst Caine Riordan uncovers a conspiracy on Earth's Moon – a history-making clandestine project – and ends up involuntarily cryocelled for his troubles. Twelve years later, Riordan awakens to a changed world. Humanity has achieved faster-than-light travel and is pioneering nearby star systems. And now, Riordan is compelled to become an inadvertent agent of conspiracy himself. Riordan's mission: travel to a newly settled world and investigate whether a primitive local species was once sentient – enough so to have built a lost civilization."
Heart of Iron By Ekaterina Sedia, Narrated By Caroline Shaffer for Audible — "In a Russia where the Decembrists' rebellion was successful and the Trans-Siberian railroad was completed before 1854, Sasha Trubetskaya wants nothing more than to have a decent debut ball in St. Petersburg. But her aunt's feud with the emperor lands Sasha at university, where she becomes one of its first female students – an experiment, she suspects, designed more to prove female unsuitability for such pursuits than offer them education." First published by Prime Books in 2011.
Everything Is Broken By John Shirley, Narrated By Michael Goldstrom for Audible — "Twenty-year-old Russ arrives in the northern California town of Freedom to visit his dad. Freedom has peculiarities other than its odd name: the local mayor's ideas of "decentralization" have left it without normal connections to state or federal government and minimal public services. Russ meets an interesting young woman, Pendra, but before he can get to know much about Freedom or its people, a savage tsunami strikes the West Coast." First published in 2011 (ebook) and 2012 (print) by Prime Books as well.
Lastly, two epic fantasy releases that I really did not see coming. At all. I'll start with a self-published book that popped up from time to time in my Facebook feed, Circle of Reign by Jacob Cooper. It was a fairly sophisticated marketing push, and more than I usually see for a self-published epic fantasy, and after noting it in the "seen but not heard" listings in July I thought I wouldn't have much opportunity to revisit it. I was pretty much blown away when I saw the (also self-published via ACX) audiobook was narrated by Michael Kramer. My thoughts were: "Wow!! An indie audio release with one of the biggest names in epic fantasy narration — Robert Jordan's Wheel of Time, Brandon Sanderson's Mistborn and Stormlight Archive — where did this come from?" Listening to the sample and then getting further into the book, it's definitely worth checking out, particularly at the Whispersync deal-level price of $3.99+$1.99, and it's easy to see why fans of Jordan and Sanderson, clamoring for more, are doing so.
And then there's the free — through September 20 — collection of R.A. Salvatore's Drizzt stories, The Legend of Drizzt: The Collected Stories, read by "An All-Star Cast". Who, you may ask? Oh, you know. The usuals. Ice-T. Sean Astin. Al Yankovic. Michael Chiklis. David Duchovny. And: Wil Wheaton, Felicia Day, Dan Harmon, Greg Grunberg, Tom Felton, Danny Pudi, and Melissa Rauch. It's pretty much ridiculous. Now, I grew up with the Drizzt books, first the Crystal Shard trilogy and then the Dark Elf trilogy, and on and on. These stories are pretty much all standalone, slotting in all over the map in space and time. And some thought went into the casting as well, with Ice-T's disaffected exile a pretty solid turn, and Sean Astin bringing some big screen epic fantasy sidekick weight to his narration on an Entreri/Jarlaxle story. Felicia Day's performance is one of the most dynamic, and Wheaton gets the longest turn on Salvatore's novella of dragon mortality "If Ever They Happened Upon My Lair". "Weird" Al Yankovic brings humor and levity to his performance, but unfortunately Duchovny's performance fell a little flat for me. All the stories are available individually, if for some reason you really don't want to just pick up the whole thing. Did I mention free? More: Salvatore's IAmA mass interview on reddit.
ALSO OUT THIS WEEK:
SEEN BUT NOT HEARD:
COMING SOON: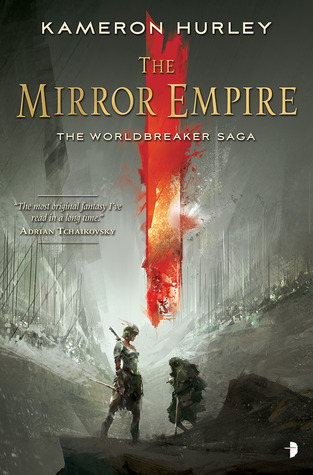 SEPTEMBER 2014:
OCTOBER 2014:
NOVEMBER and DECEMBER 2014:
UNDATED or 2015: