Well… wow. I've really let these reports get way, way out of hand. It's mid-November! Anyway… I'm not really sure how it happened, but though February is the shortest month it was a huge month of listening for me after quite a start to the year in January as well. I also threaded in John Scalzi's episodic The Human Division (which I won't review myself here, since Dave covered these magnificently through his Listen-a-Long). Wonderful books and in a splendid variety, from a crazed serial killer in New York City (Gun Machine by Warren Ellis) to Steampunk/vampire/swashbuckling derring-do (The Rift Walker by Clay and Susan Griffith) to deep future anthropological sf (The Best of All Possible Worlds by Karen Lord) to the story of a girl Sold into slavery (Patricia McCormick), to fantastic London-set urban fantasy (Midnight Riot by Ben Aaronovitch), to a roll in the inter-alien-species sheets in J.L. Hilton's Stellarnet Prince, the second in her Stellarnet Series, to… Well. It was a good month.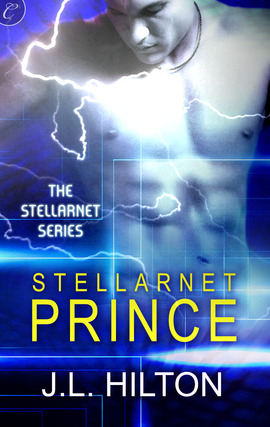 REVIEWS:
Gun Machine by Warren Ellis, read by Reg E. Cathey for Hachette Audio (review copy) — This was my first of Ellis' novels, though I've some experience with his graphic novels, and narrator Cathey was also pretty much new to me, as while I'd seen him in supporting roles in a few films (Se7en, The Machinist) I haven't yet tackled "The Wire" or "Oz". I found his gravelly voice an absolutely perfect fit for the grit of this NYC-set novel of a spectacularly, spectacularly fucked-up serial killer and his "Gun Machine". Like they do, an unconnected event which results in his partner's death leads Detective John Tallow to discover an apartment whose walls are a tapestry of bizarre guns, set in whirling patterns. Each one — every single one — is linked to an unsolved murder. And the more Tallow digs, with the help of a motley pair of investigative and ballistics agents, the deeper — and higher — the trail leads. The description of the novel teases a bit about "deals with the devil" and "Manhattan's old gods" but the novel's text doesn't straddle any such mimetic/fantastic lines. We are solidly in the underbelly of humanity, real enough to bite and not absurd enough to disbelieve. The only personal misstep for me — other mileages may vary — was the tone-deafness and repetition of a joke about being autistic; the overall "Machine" came into perfect lock and step for me. On a personal note: I think with this novel and audiobook, I began to discover a real shift in my reading, a willingness to chase story off the genre map for a while and see where it goes. Since, it's led to some excellent places, and I certainly intend to keep up with the print/ebook publisher Mulholland Books' line after a string of successes (The Shining Girls by Lauren Beukes, Austin Grossman's You, Joe Lansdale's Edge of Dark Water last year) whether the books fall into the speculative fiction world (Beukes) or not (Grossman, and Lansdale, whose latest book The Thicket was published in September from Mulholland).
—-
The Rift Walker (Vampire Empire, Book 2) by Clay and Susan Griffith, read by James Marsters for Buzzy Multimedia (review copy) — I reviewed this book on its release day, but I'll reproduce it here: Also available in MP3-CD, The Rift Walker, book two after The Greyfriar in Clay and Susan Griffith's Vampire Empire trilogy,is a worthy successor in story, narration and production for the Audie-nominated The Greyfriar. As in the first book, James Marsters as a cast of vampires could not be more perfect, and here the production is if anything even cleaner and more crisp. (The only nit-pick narration-wise is the, er, unfortunate pronunciation of "chasm" with a soft "ch". It had me looking for dictionary entries which favored that pronunciation and… coming up empty.) Story wise, the Griffiths have some intricate political knots to tie and untie and some delicate plot points to navigate between the introductions and other instigations of book one, and the resolutions and other conclusions of book three, The Kingmakers (published in print and ebook last year by Pyr and, in January next year, to come to audio from Marsters and Buzzy Multimedia as well). While the summary (below) handles the plot setup quite well, I did want to say a few non-spoilery words about book two.
One of the best signs that you have strong characters on your hands is when it would be very, very convenient for them to do a particular thing, react in a particular way. Under another author, the character may be easily detected as a marionette, with a heavy hand on the strings. But instead, given a bit more freedom of action, they remain true to the character that has been developed and do something that makes things more complicated and risky. There are several instances of this kind of choice in The Rift Walker, and the Griffiths handle events with a light hand. Senator Clark, the American hero of many an anti-vampire campaign, feels the most heavily handled, but never truly played against his reckless "Wild West" feel as a character. In particular, two of the more wonderful supporting characters, Colonel Anhalt and the enigmatic samurai Mamaru, clearly face at least one test of this nature: will they do what might be convenient for the plot, or will they buck against such heavy-handed direction? Both, I'm happy to say, behave as characters, not as plot devices. While I might have a few complaints about some of the plot points — Adele's incredibly risky gambit to gain refuge in a neighboring country in particular — the book's pace doesn't get bogged down in the sometimes messy escalations of a middle book, and the chessboard is heavy with extended pieces in motion as the book concludes, setting up the conclusion, whatever it is that may come.
—-
Your House is on Fire, Your Children All Gone by Stefan Kiesbye, read by James Langton and Alison Larkin for Tantor Audio (review copy) — Emboldened by some recent enjoyments in crime and mystery fiction which straddles or blurs the mimetic/speculative lines, and on the strong recommendation of a writer I admire, I was eager to take on German author Kiesbye's novel. In the end, though, there was just too much a mismatch in expectations, as the description of the book too thoroughly put me reading/listening in the wrong mode. What could perhaps have been better experienced as a dark meditation on small crimes and personal, familial brutality gone horribly, awfully wrong in the pastoral Devil's Moor of the novel, instead became an exercise more in frustration, looking for the promised "spirit of the Brothers Grimm" or a monster from Stephen King's "Children of the Corn", or a "literary tale of the supernatural" (Publishers Weekly) — a misstep in expectations can ruin the experience of a novel and I'm afraid the dissonance between the description and the book is measured in the miles. That said, when I allow myself to look back on the book with as clean of a slate as I can: it is a wickedly written, bleakly stark novel of small town, with dismal prospects and petty desperation leading to a permeation of and cycles of psychological and physical horror. On the production, the narration from Langton was superb, but unfortunately there was something tinny about the quality of Larkin's chapters. It's a short listen, and deftly plotted with a bold opening scene which gives much away for the remainder of the novel for those who pay close attention.
—-
The Best of All Possible Worlds by Karen Lord, read by Robin Miles for Audible Frontiers — Narrator Miles brings a completely different narration to Lord's second novel after narrating Lord's first novel, Redemption in Indigo, in 2011. The novels are also markedly different — it's hardly fair that Lord can write both the oral storytelling mythopoeic fantasy Redemption in Indigo as well as the deep future anthropological travelogue sf that is The Best of All Possible Worlds, but she can, she has, and they're both fantastic novels. While other reviews do quite nicely for the plot and the characters — in absurd brevity, in a deep future of many branches of the human tree scattered across the stars, a biotechnician (Delarua) is pressed into duty as a liason with the Sadiri, a highly advanced culture whose home world has been destroyed — I want to meta-comment a bit perhaps here. First, on the love story. Some reviews complain that there is a lack of passion — on both sides — of the developing love interest between Delarua and Dllenahkh, that everything seems a bit too cold and formal. Well, I don't buy the complaints here. Somewhat like the romance arc in Kim Stanley Robinson's 2312 — which along with China Mieville's Embassytown I class The Best of All Possible Worlds as among the most compelling, ambitious sf of the 2010s thus far — we have grown-ups involved. Grown-ups with careers, families, responsibilities, jobs. We don't have 17-year-olds riding hormone tsunamis to Romeo and Juliet — or perhaps worse, Bella and Edward — territory. Second, the complete category error made by some reviewers which "mistake reportage for advocacy" — a thanks to David Drake for that phrasing. Here, there are depictions of slavery — the chapter title "The Master's House" alludes to the author's not-quite namesake, Audre Lorde: "For the master's tools will never dismantle the master's house." Here, there are depictions of colonialism and eugenics and a half-dozen strange cultures ranging from patriarchy to diurnal matriarchy, to combinations in opposition. Lord is writing from Barbados, an island country whose native population was displaced by a short-lived Spanish and Portugese occupation prior to a lengthy colonization by Britain, and independent only since 1966, and certainly can be given the benefit of the doubt when depicting colonization without necessitating that she is advocating it. And she can also be given praise for a fantastic second novel, taking off in a dramatically different direction than her also fantastic first novel. I'm certainly up for whatever Lord does next.
—-
Snipe: the Leviathan Chronicles by Mur Lafferty, performed by a full cast — I picked up this episode of the high-production-value Leviathan Chronicles due to Lafferty's involvement, and discovered a moving short standalone story amidst a much wider, multi-season story arc. The Leviathan Chronicles is a fully-produced audio series, with a full cast of voice actors along with special effects, reminiscent of GraphicAudio productions. Instead of "he said" and "she whispered" attributes, the appropriate voice actors perform the lines with the appropriate inflection; instead of dry textual descriptions of sounds, gunshots ring out. I do highly recommend checking out this series and particularly this standalone episode.
—-
Stellarnet Prince (The Stellarnet Series, Book 2) by J.L. Hilton, read by Gayle Hendrix for Carina Press — I can't claim to give an unbiased review of this one, considering that somehow my name ended up in the acknowledgements of the book, something which I sometimes forget has happened and which blows me away whenever I remember it. Anyway: I interviewed narrator Hendrix for the first book in the series, Stellarnet Rebel, where she memorable answered, "Who can resist some well-written interspecies sex scenes!" Who indeed. Stellarnet Rebel introduced Genny O'Riordan and her lovers Duin and Belloc, the latter two members of an alien species, the Glin, and the interplanetary conflict between the Glin and another, aggressive species, the Tikati, centered around the human asteroid colony Asteria. Here the action turns to Earth, with messy and corrupt politics and Genny's wealthy family combining to create dangers both personal and, back on Glin, global. Again, as sf can do so well, author Hilton's future conflicts and politics have plenty to say about our own: how well do we know our allies, how much are we willing to overlook to maintain our hegemony, how deep do our prejudices hold. The action is less epic here, with fewer big ideas being introduced — the ratings-centric futuristic blog network, the augmented reality massively multiplayer game, the alien races, the FTL transport technology, all were introduced in the first novel. But we do get some very interesting Earth-side advances revealed in this installment, some of which seem particularly dead-on, such as the "ghost" AI of Genny's deceased grandmother, and the action while less space-battle-epic comes well-paced and physically believable. In terms of a sexual charge, if anything I think the first novel had more on those terms, as we are being introduced to some of the unique features of Glin anatomy, so despite the much more "romance novel" cover — which for me was a regrettable choice after the much more all-readership-friendly and frankly better first novel's cover — this book stays true to the well-balanced science fiction first tone that the first novel so successfully put forward. I'm looking forward to what's next here as well.
—-
Sold by Patricia McCormick, read by Justine Eyre for Tantor Audio (review copy) — A scant four and a half hours packed with a riveting, intense, emotionally devastating account of a Nepalese girl, Lakshmi, sold by her family into the sex trade in India. Eyre continues her turns at vocal ventriloquism, having inhabited South Africa for Lauren Beukes' Zoo City and plenty of other places and accents along the way. The book does have its critics, primarily to do with issues of cultural appropriation — and these along with other representational issues are perhaps exacerbated by the casting of Eyre as a Nepalese girl — along with its awards including being a finalist for the 2006 National Book Award for Young People's Literature. Also, it's hard to know to whom to recommend this book. Those who pay attention to the awful reality of the international child sex trade already know what is going on. Those who aren't, will this wake them up? Perhaps. Lakshmi's story is certainly not unique, but it's also not as brutal as so much of the reality. But I'm not sure that an accurate level of detail is something many readers would want to endure, even through the safe lens of fiction. The book and audiobook treads that line: not so brutal that the comfortable can't withstand it, not so glossed that it misses any approximation of a truth.
—-
Midnight Riot by Ben Aaronovitch, read by Kobna Holdbrook-Smith for Tantor Audio (review audio) — Wow. I had been waiting for a book to come along and grab me and show me what urban fantasy could be, and along came Aaronovitch's story of Constable Peter Grant, "thrown into a world in which gods and goddesses mingle with mortals and a long-dead evil threatens to make a comeback." I found this book and audiobook to be fantastic, a great mix of police work, ghosts, supernatural London, and deadpan sarcasm narrated superbly by Holdbrook-Smith. Highly recommended.
—-
I also listened to a (very) short non-fiction piece, Guns by Stephen King, and! among who knows how many other kids audiobooks, at least one new (to me) one, Roald Dahl's "The Giraffe and the Pelly, and Me", which was delightful, with music and singing and repeat requests from the kids. I also got well into (the first half or so) of Manil Suri's The City of Devi — but that will have to wait for the March roundup. In print reading, more of James Maxey's Witchbreaker. I've been such a slow, infrequent print reader, but I've really enjoyed Maxey's Dragon Apocalypse series.
In the March report, whenever that actually gets done: The City of Devi and lots more.